Previous page in exhibit HOME Next page in exhibit
Railroads on Stamps & Covers of Austria
by Dexter C. Wright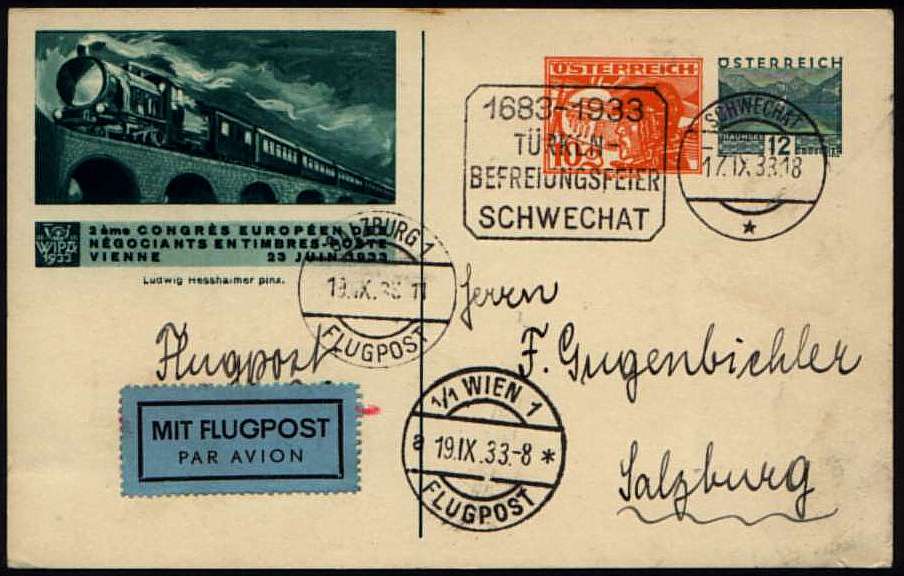 Postal cards with cachets using the designs from the WIPA poster stamps were issued as well. This is my favorite, of course, since it has the train design. Cards like this were produced with all ten of the stamp designs - more on that at the link below.

See next page for another card.
For more about WIPA poster stamps and post cards, please CLICK HERE.
Previous page in exhibit HOME Next page in exhibit
---
Send feedback to the author: CLICK HERE
Revised -- 6/15/2002