Previous page in exhibit HOME Next page in exhibit
Railroads on Stamps & Covers of Austria
by Dexter C. Wright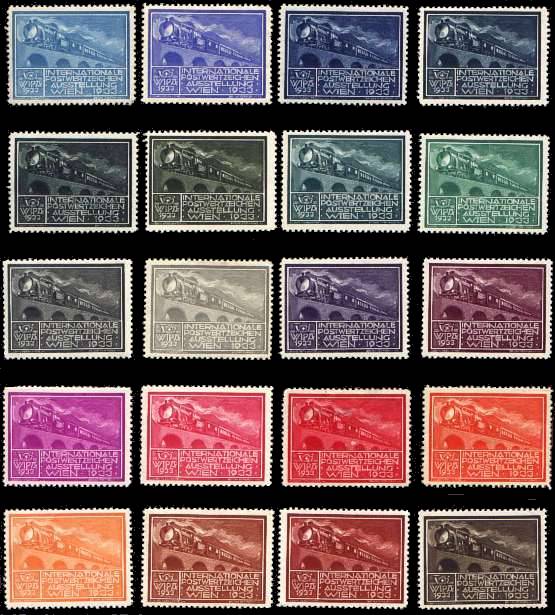 Above are all twenty of the colors in which these seals were issued. There were two separate printings, of ten colors each. The first was so popular it was exhausted well before the show even opened, so a second printing was done. Were the stamps sold or given away? If you can provide the answer to that question, or just more information about the stamps or WIPA 1933, please e-mail me at the address at the bottom.

See the next page for a postal card issued in conjunction with WIPA 1933.
For more about WIPA poster stamps and post cards, please CLICK HERE.
Previous page in exhibit HOME Next page in exhibit
---
Send feedback to the author: CLICK HERE
Revised -- 6/15/2002