NATIONAL EXPOSITION OF POWER AND MECHANICAL ENGINEERING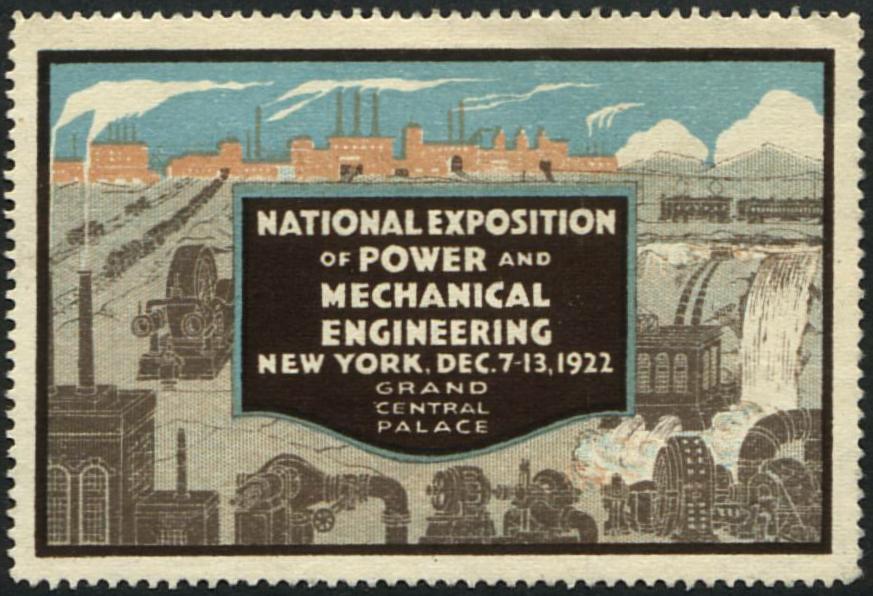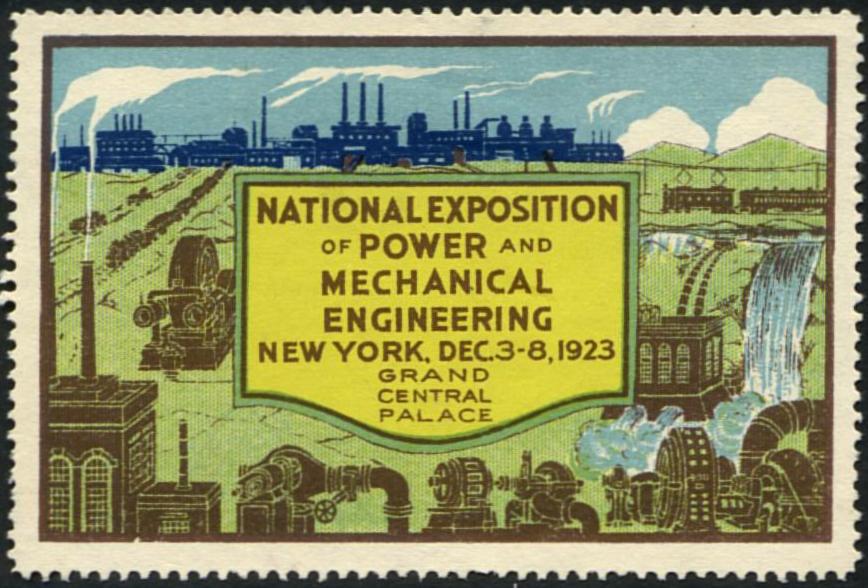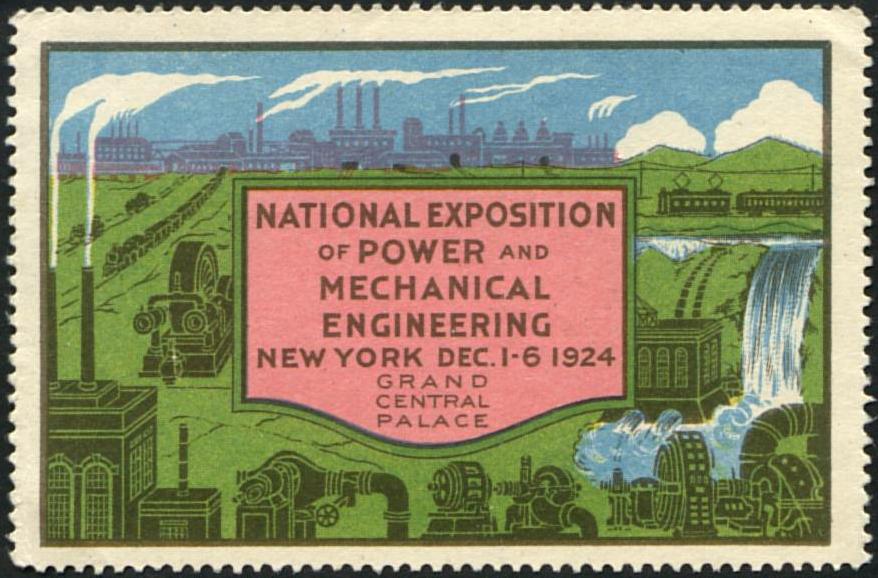 1922 ... 1923 ... 1924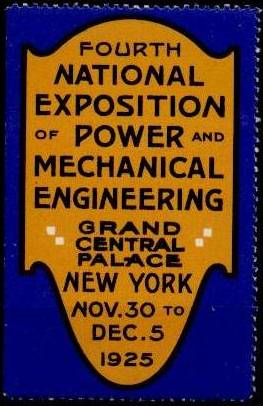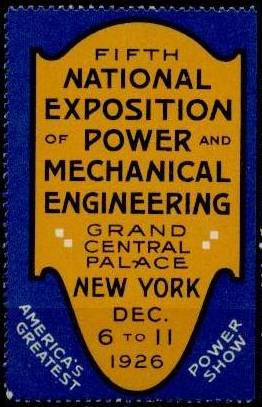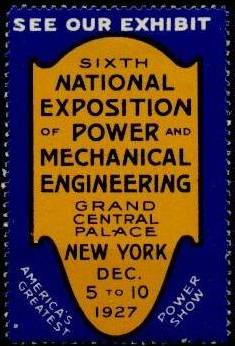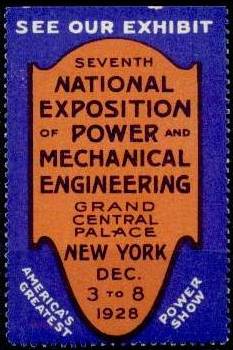 1925 ... 1926 ... 1927 ... 1928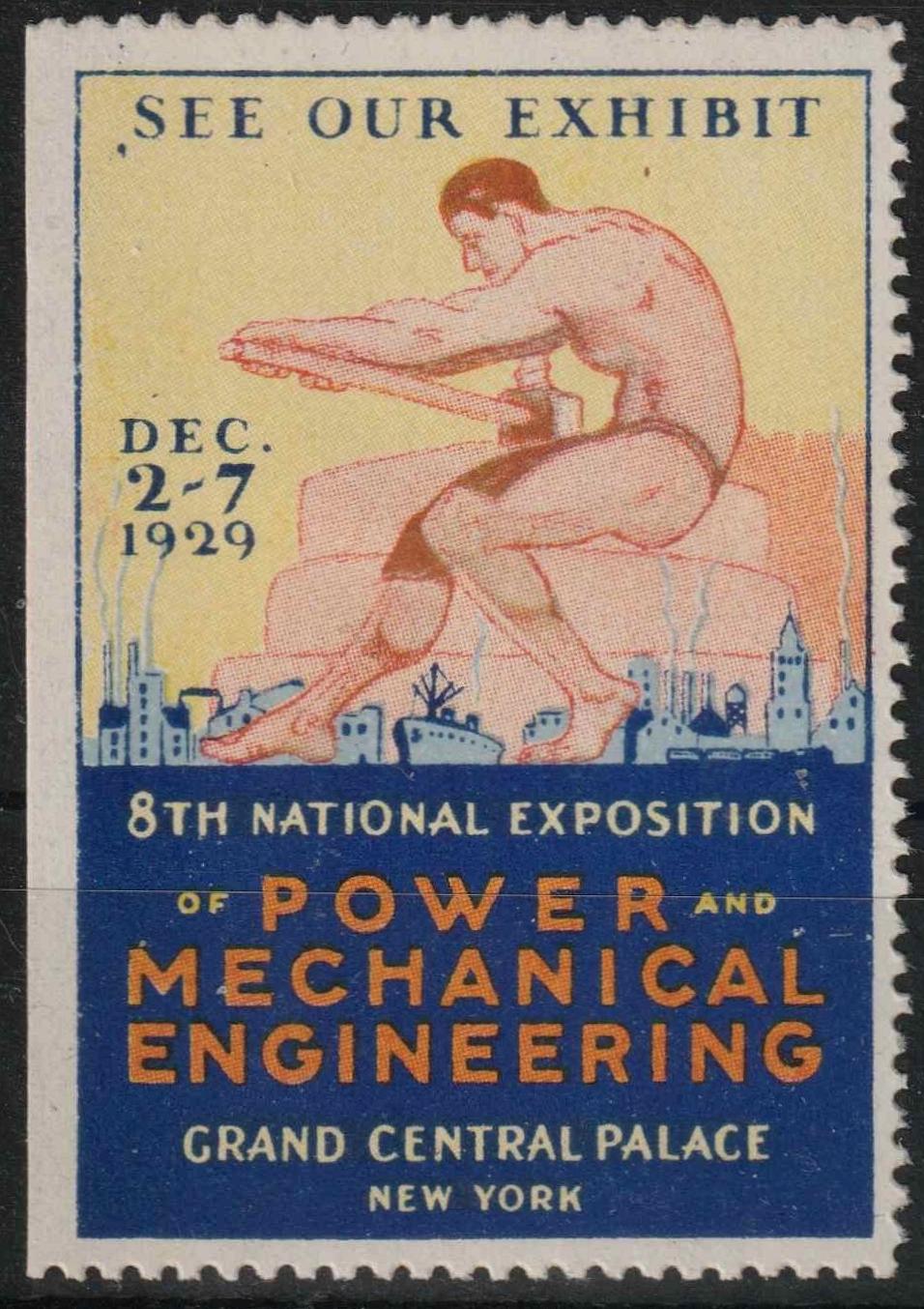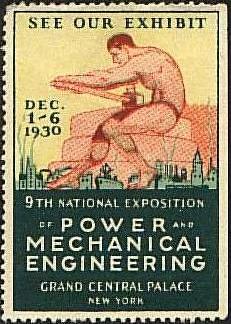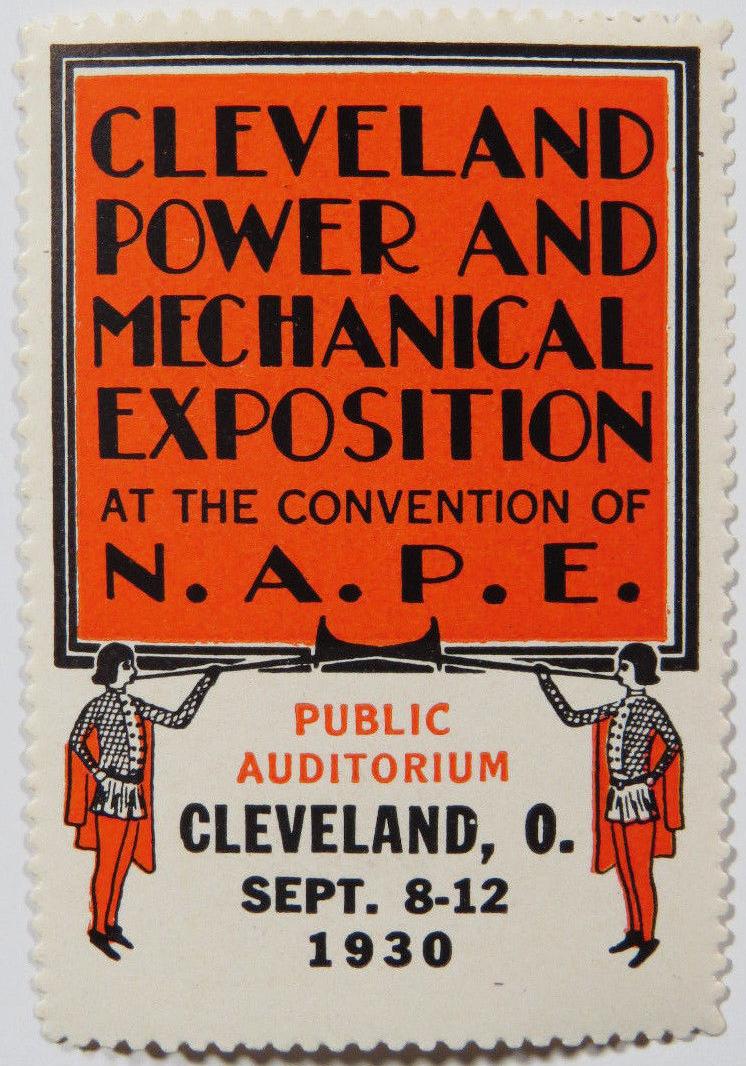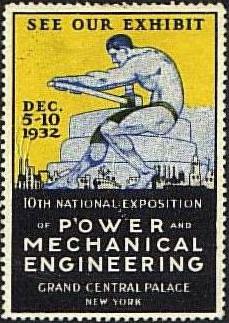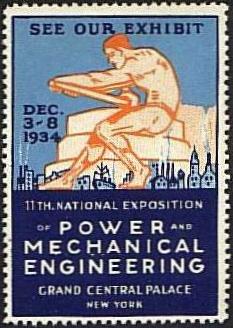 1929 ... 1930 ... 1930a ... 1932 ... 1934
(N.A.P.E. is the National Association Of Power And Engineering )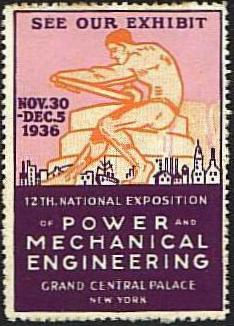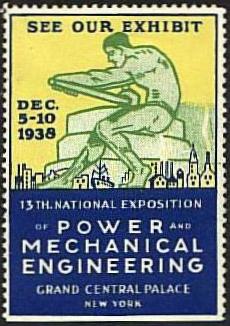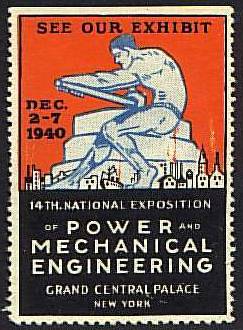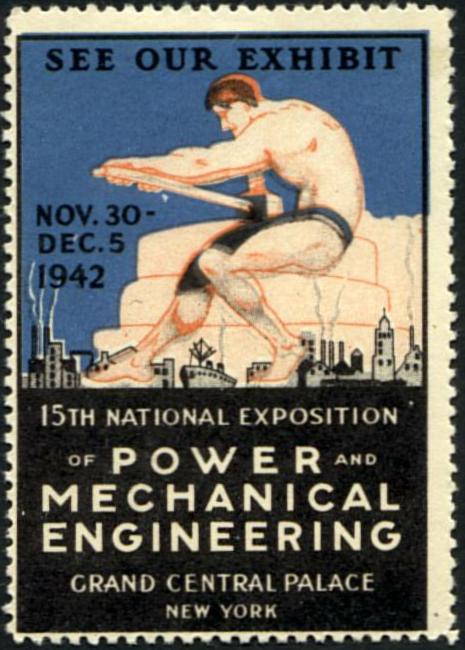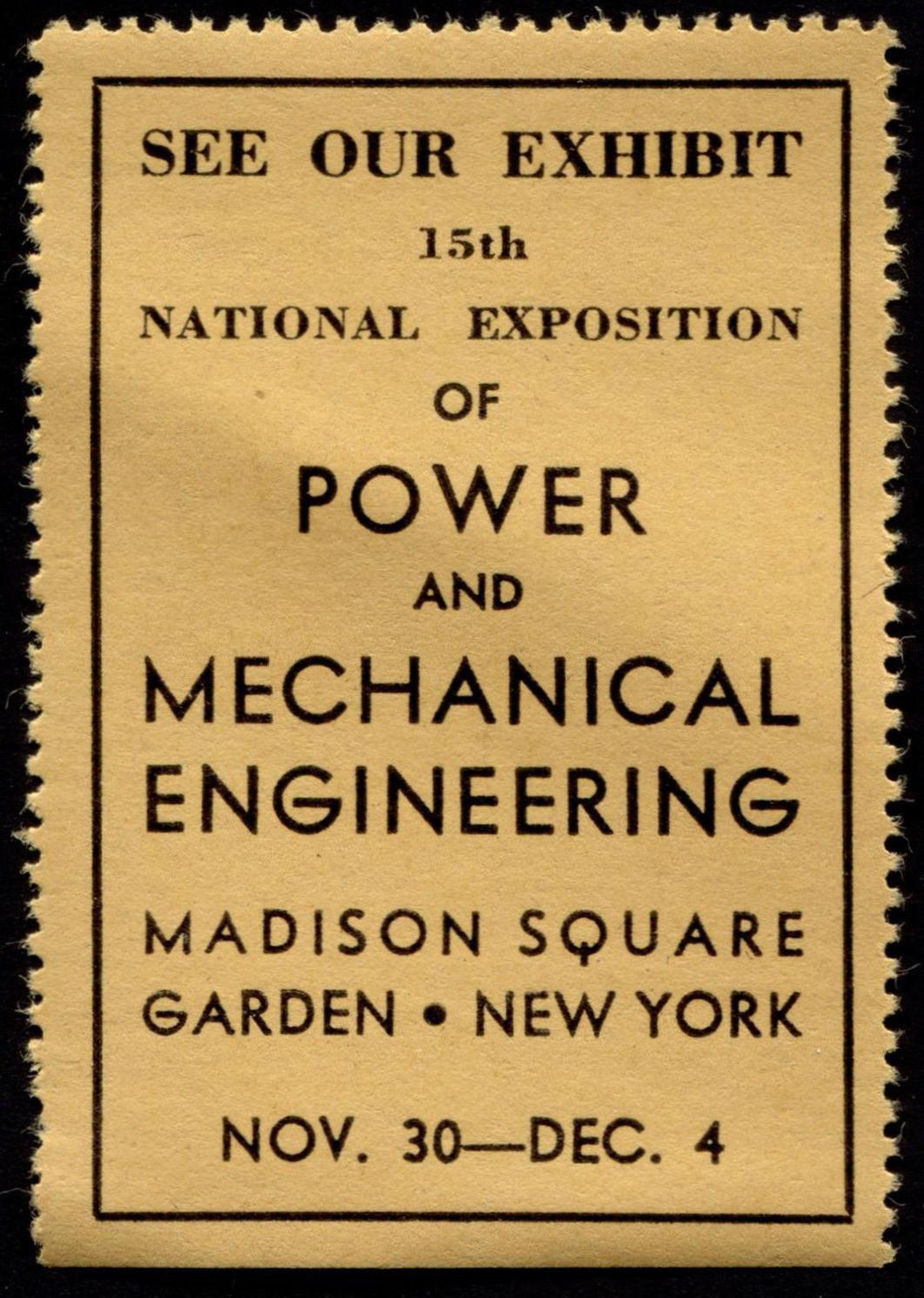 1936 ... 1938 ... 1940 ... 1942 ... 1942a
What happened in 1942? Different venues on the two stamps.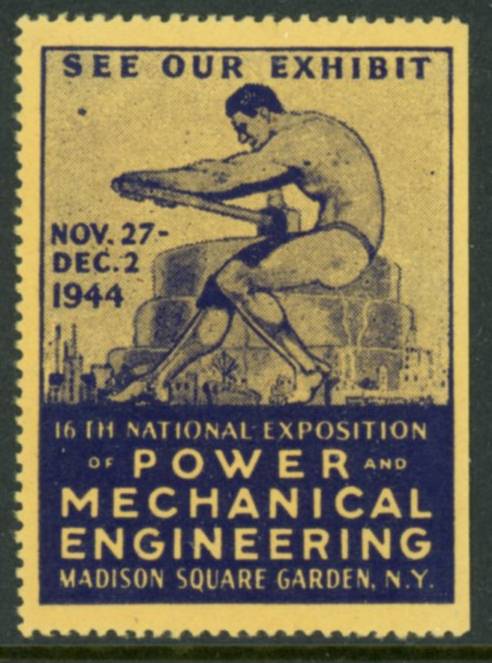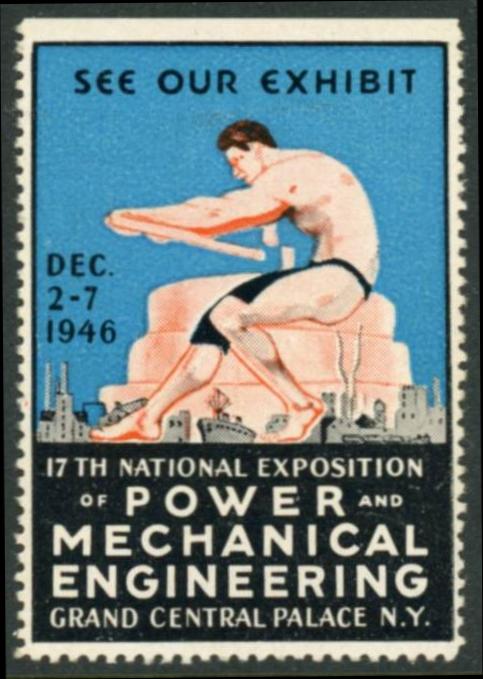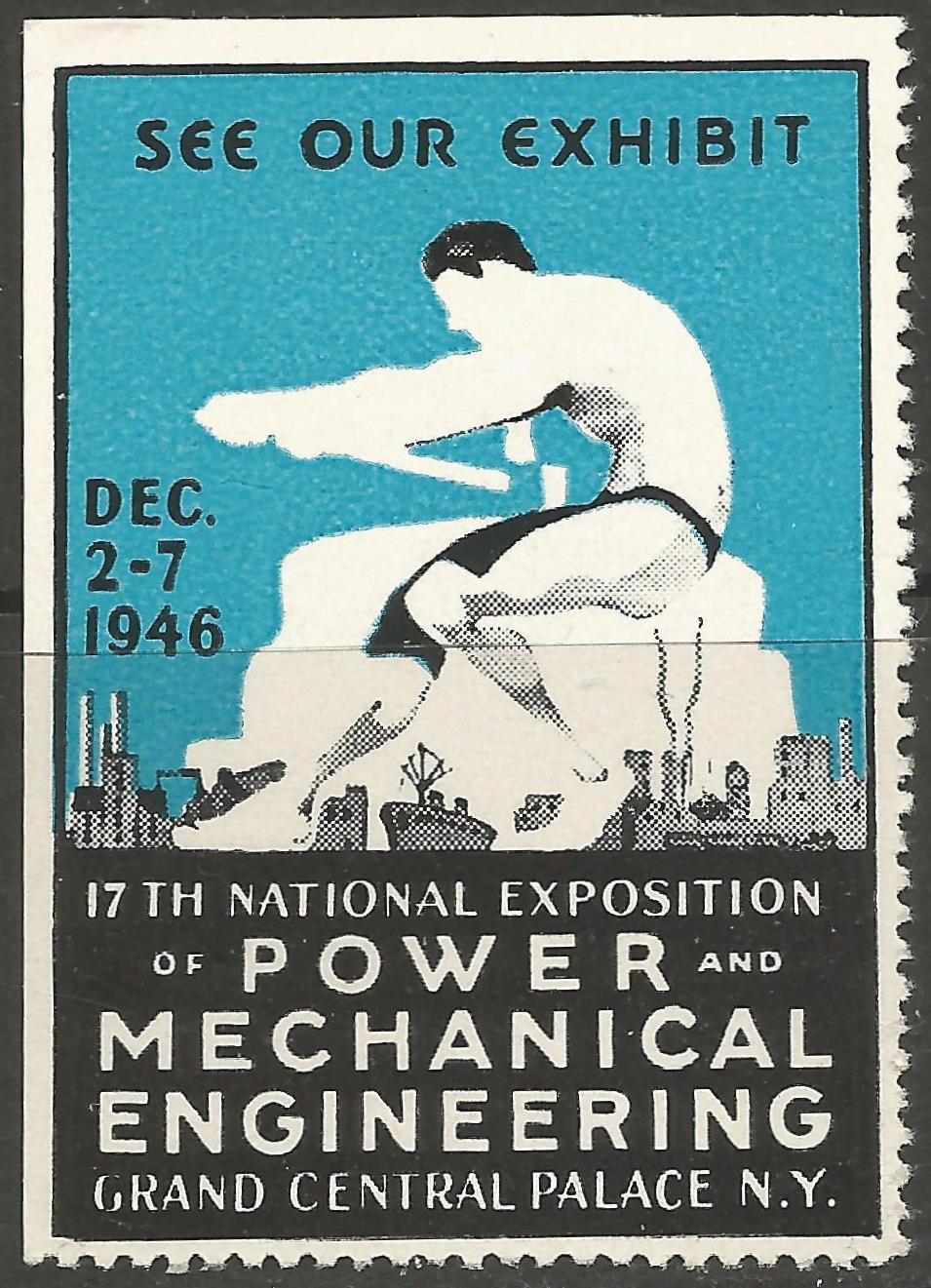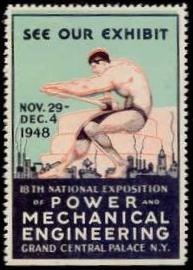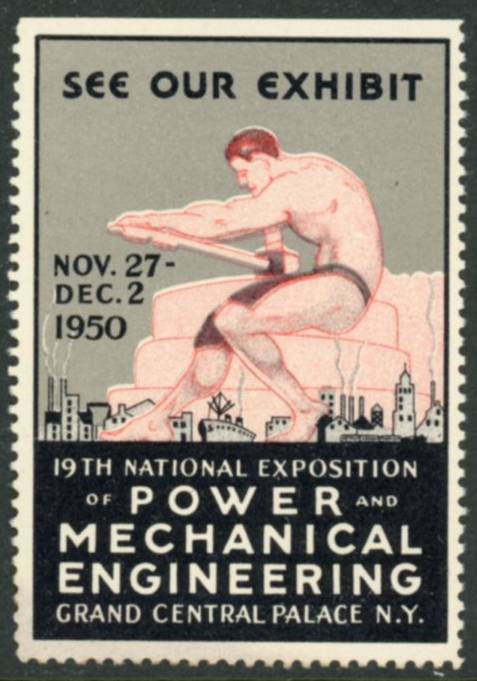 1944 ... 1946 ... 1946a ... 1948 ... 1950
Second stamp for 1946 is a missing color variety - no pink!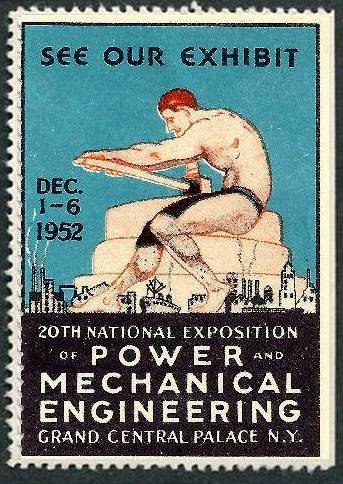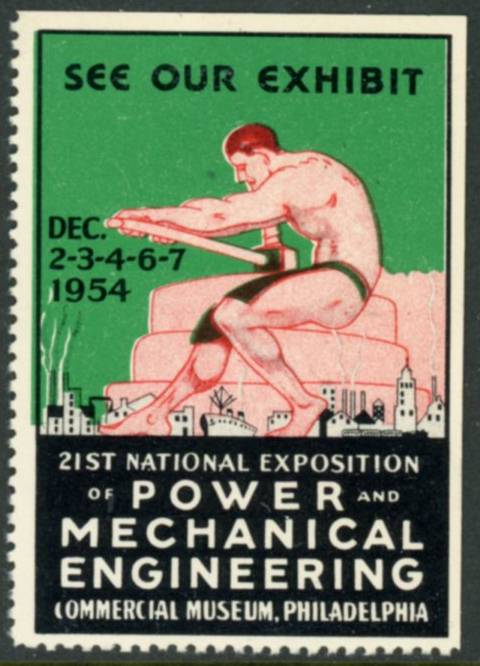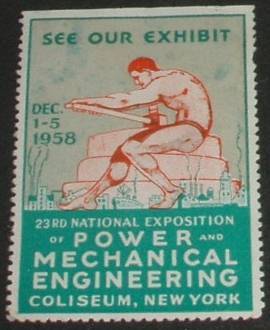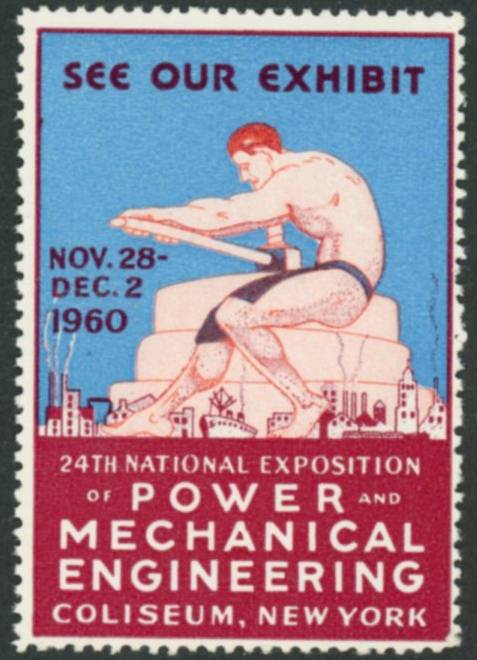 1952 ... 1954 ... 1958 ... 1960
Grand Central Palace closed in 1953, prompting the move to Philadelphia for the 1954 show.
Can you find the train in the stamps for 1929, 1930, and 1932 of the set above?
That was their initial appeal to me, but now I'm curious how many years the design was used.
I have all the stamps from 1922 through 1942, as indicated by the ordinal numbers, starting with 1925 - the Fourth show.
Note that the train disappears from the stamps for 1934 through 1940, but in 1942 the train is back!
Was there a show in 1944? Probably not, WWII. But after? Stay tuned.
8/23/2009 = Roger Riga found two more! 1944 and 1948, answering the question about a show so late in the war. It does look a bit austere, though.
Looking through my collection recently I noticed the three seemingly related stamps below, for a similar show held in Chicago.
Two of the shows are in the same years as the National shows, suggesting that the concept was popular at the time.
The designs are all different, but all three include a train, which is why I acquired them.
---
---
All Letter images Copyright © 1997, 2000, SF chapter of AIGA
All text Copyright © 2000, William M. Senkus


Send feedback to the author: CLICK HERE

Created -- 06/18/2000
Revised -- 09/07/2018


MY TRIP TO UKRAINE