. It was originally scheduled to be on display there for just a year, but proved so popular that it remained for seven years, through October, 2015.

Today that exhibit from the NPM is housed at the Bellefonte, PA headquarters of the American Philatelic Society, to whom it was donated by the NPM. They welcome visitors, and have an excellent website of their own.

So Alphabetilately lives on in many forms.

While I have enjoyed seeing something that started as just a whimsical "Wouldn't it be fun if ..." evolve into something so varied and successful (almost entirely as a result of the efforts of our chief partner, Alyson Kuhn, by the way), I have felt some frustration from the constraints of the formats thus far. A slide show cannot last much more than an hour without risk of boring the audience, and that provides only about two minutes per letter or topic, which may seem like a fair amount, but is really hardly enough for a brief explanation of what the topic is, several examples, and maybe a story or two; and the book and newsletter versions have focused more on the images than the topics themselves, or examples of the material.

So this web site is my effort to share with other collectors and would-be collectors a more detailed and yes, philatelic, exploration of our alphabet. The original title of our effort was Philatelic Ephemera, but for this incarnation I have chosen to call it Alphabetilately, a merging of the two words Alphabet and Philately. Is that clearer if I write it like this: alPHabetILATELY?
Oh, and "philately" is just a fancy word for stamp collecting.

7/18/18 - Peter C.A. de Jong, philatelist extraordinary of Netherlands, wrote to comment that
The word "Philatelist"....
The phil- at the beginning of philatelist gives you a hint as to its meaning: it means "love" - a Francophile is a person who loves France.
The Greek ateleia meant "exemption from payment," an exemption that was marked by a stamp.
So a philatelist is literally a person who "loves stamps."
Thanks, Peter.

To visit the alphabet pages, either click on the link to the "A is for Advertising Cover" page, below, to step through them in sequence, or click on the "Contents" link to access a page with links to all of the letters.

Bill Senkus
Concord, CA
December, 2017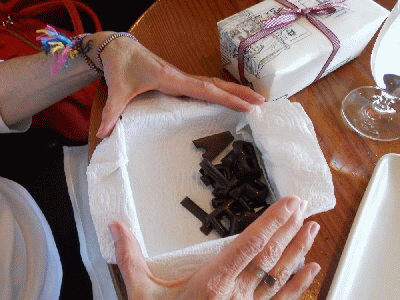 14th Anniversary party for Alphabetilately!
Click here to view a page showing how the 26 artist images have evolved over the lifetime of this project.