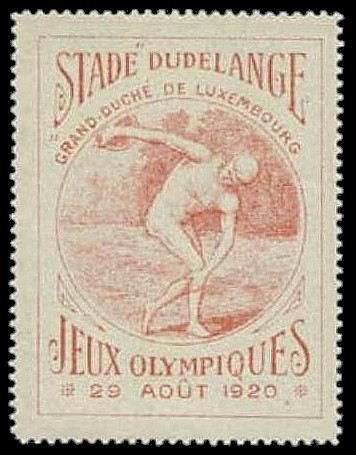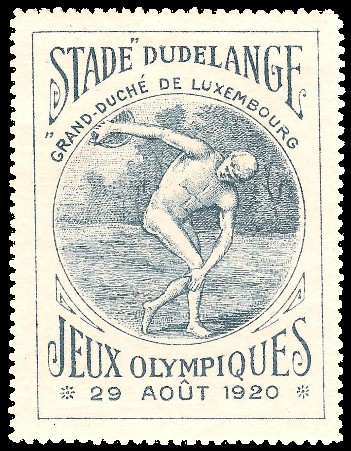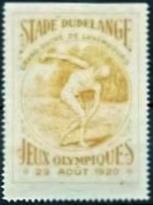 1920-x1
57x45mm overall
Stade Dudelange
Grand-Duché de Luxembourg
Jeux Olympiques
29 Aout 1920
Stade Dudelange was a football (soccer) club from Dudelange, in southern Luxembourg. The semi-finals of the football playoffs at the 1920 Olympics were on August 29, and they were NOT played in Luxembourg, AND Luxembourg was eliminated on the 28th. So was this just wishful thinking?

I'm sure there's an interesting story here - if you can enlighten me, please send email to the address at bottom of page. Thanks.

4/26/16 - Philippe Pavard found the answer HERE - This stamp had nothing to do with the Olympic football playoffs - Dudelange held a special celbration on August 29, honoring its Olympic athletes.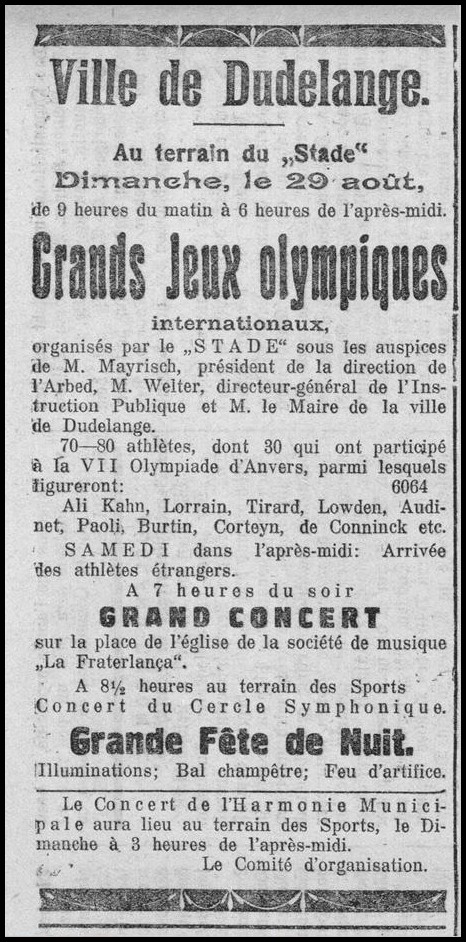 ESCHER TAGEBLATT - Le Journal d'Esch - 8/25/1920
P.S. - the problem was my initial assumption that "Stade Dudelange" meant the football team, when it simply meant the Stadium at Dudelange.
CLICK HERE for a page with the text of the news article above, in French and English.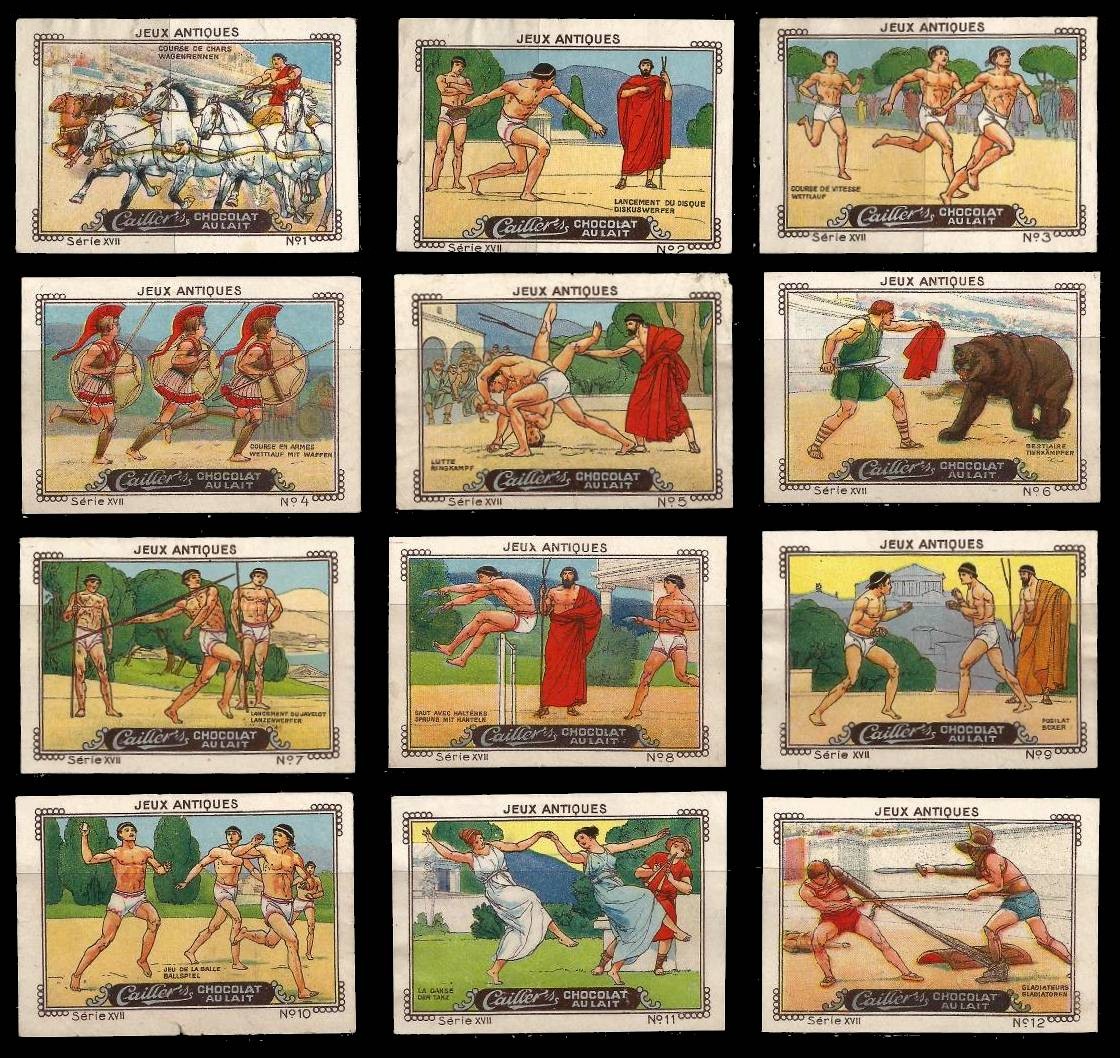 1920-x2
JEUX ANTIQUES - CAILLER'S CHOCOLAT AU LAIT - Série XVII
Cailler Chocolates
These were issued around 1919, based on the stamp design. Cailler (as well as its partners and competitors, like Nestle) issued many sets like this, on a multitude of topics, in both French and German versions, from the late 19th century through the 1960's.
The image on the right shows how they were promoted to children.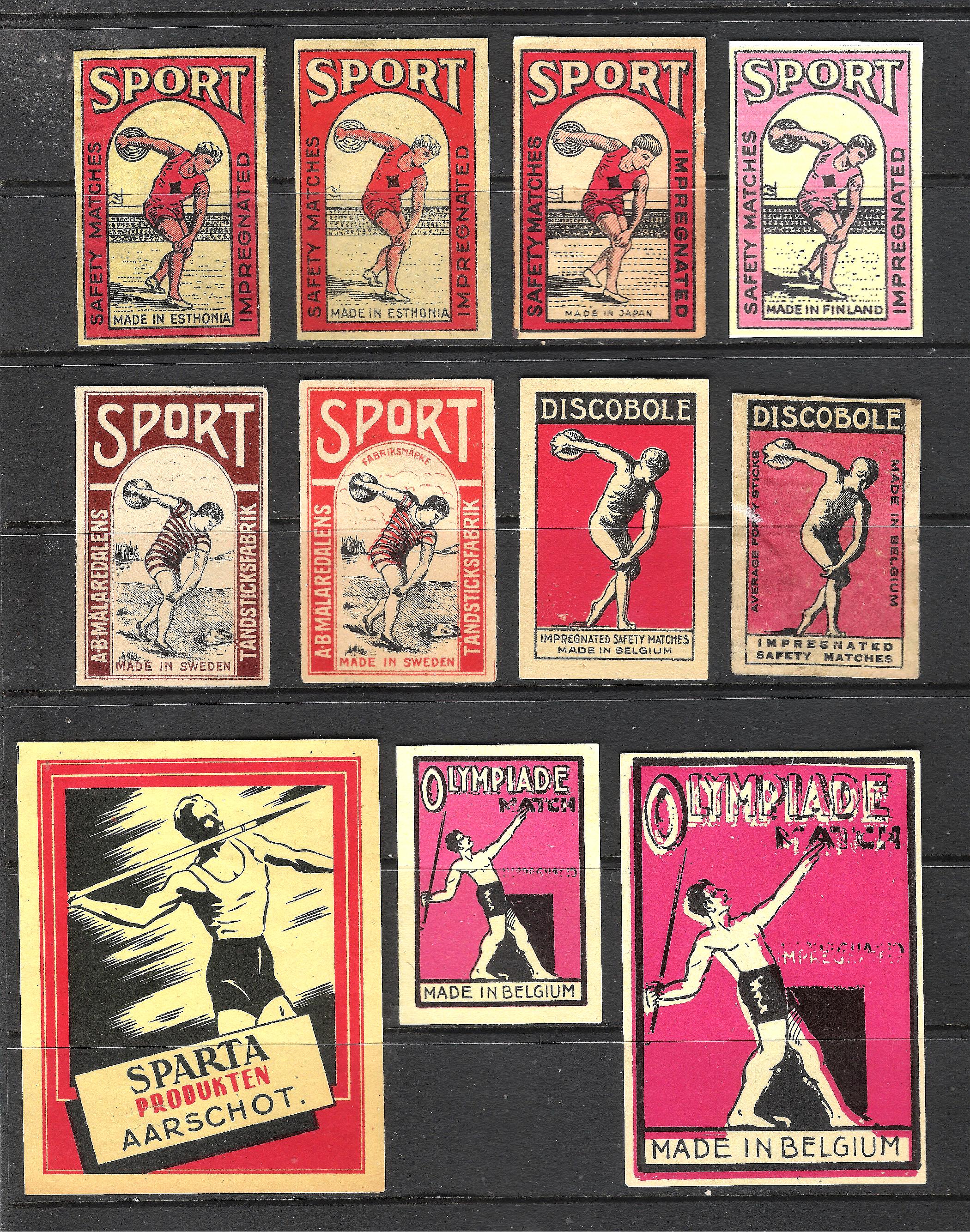 1920-x3
"Olympic" matchbox labels of the period
Images courtesy of Philippe Pavard
Dimensions (overall)
1) 51x34 mm, 2) 51x37 mm, 3) 55x35 mm, 4) 55x35 mm, 5) 83x66 mm, 6) 80x55 mm

No date on any of these, and no rings, so these are somewhat peripheral, but still nice items that seem to belong with the 1920 labels.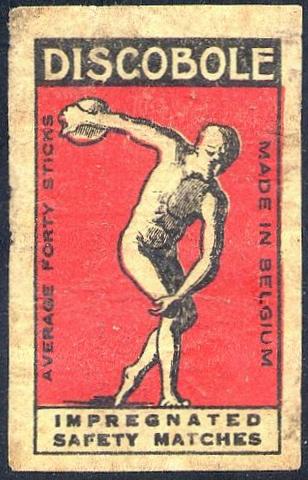 1920-x8
DISCOBOLE
IMPREGNATED SAFETY MATCHES
AVERAGE FORTY STICKS - MADE IN BELGIUM
(Same as first item in group 1920-x3)