Cover of Official Report for the 1896 Olympic Games in Athens

Poster ad for April 1896 Scribner's magazine
The cover of the magazine itself was text-only
The 1896 Games were an ad-hoc affair, with most of the athletes on their own - the rules about who was eligible were still somewhat vague, and some participants simply happened to be in Athens and decided to compete. There were no official delegations, no Olympic Village. Hungary sent the only national team; most of the foreign athletes were well-to- do college students or members of athletic clubs attracted by the novelty of the Olympics. 13 nations were represented, with the US and Australia the only non-European ones, and the 245 participants were all men.
There were no poster stamps or labels created for the Games - at least none has surfaced to date.
Greece issued a set of postage stamps (shown below) to help finance the event. Several of these have inspired poster stamps for later Games.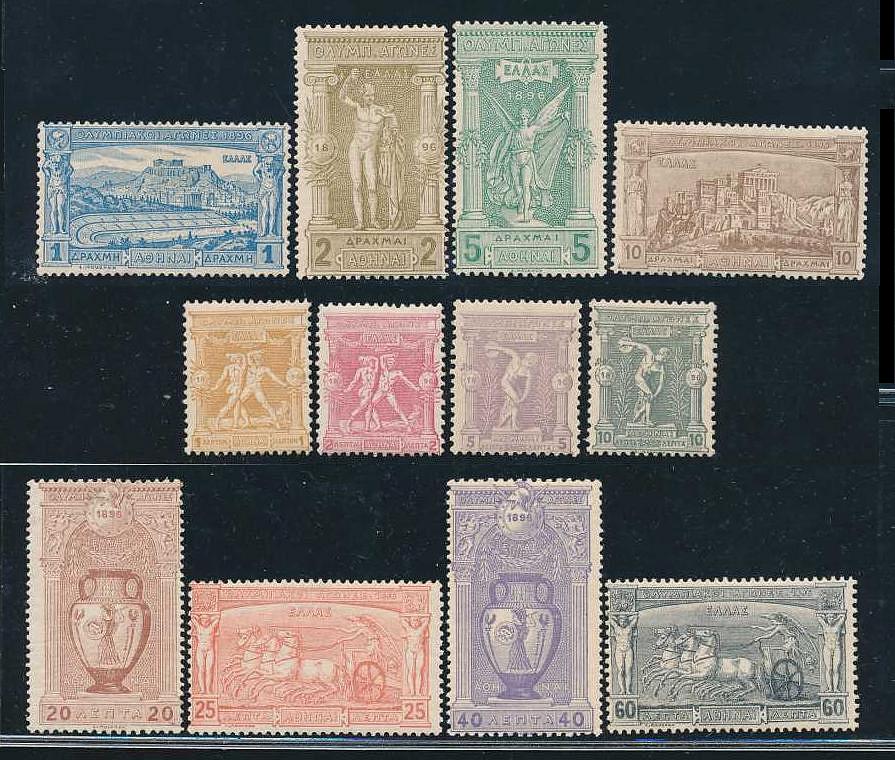 Greece Scott 117-128
---
In keeping with the impromptu nature of these Games, there was no official poster. The image shown above on the left has been recreated in various forms as the poster for 1896, but it is actually the cover of an official report on the Games issued in 1897.
The poster on the right above, advertising the April, 1896 issue of Scribner's Magazine, may be the only contemporary advertising for the event! Full text of the magazine HERE
---
There were no winter games in 1896.