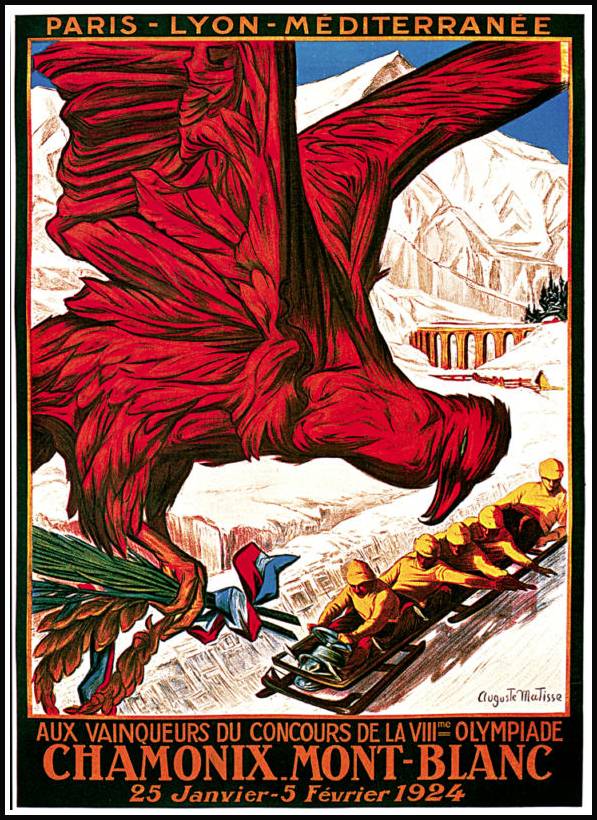 Official Poster for 1924 Games in Chamonix
There were no poster stamps issued for the 1924 Winter Games,
but recently Deutsche Sporthilfe (German Sports Aid Foundation, a German
non-profit devoted to promoting German athletes in international competitions),
issued this souvenir sheet with a reproduction of the 1924 Chamonix poster: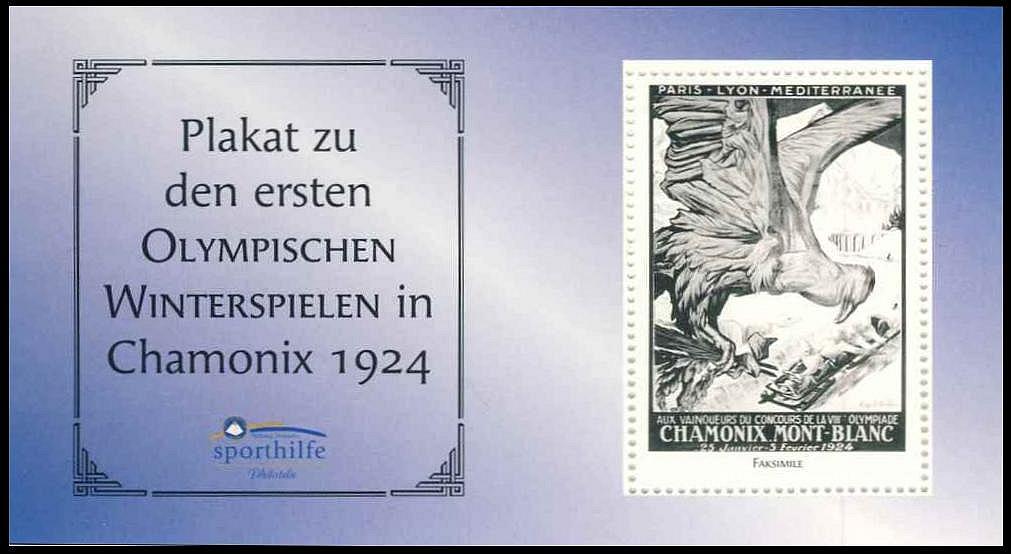 Plakat zu den ersten OLYMPISCHEN WINTERSPIELEN in Chamonix 1924 - sporthilfe Philatelie.
Poster for the first OLYMPIC WINTER GAMES in Chamonix 1924 - Sport Aid Philately.
I have seen this in three colors - blue, orange, and green
Date of issue unknown, but the organization was founded in 1967,
so that is the earliest it could have been
The item is no longer available on their website,
which unfortunately is in German only.