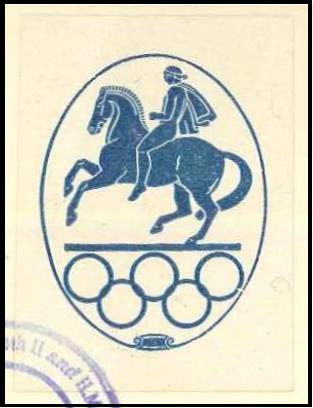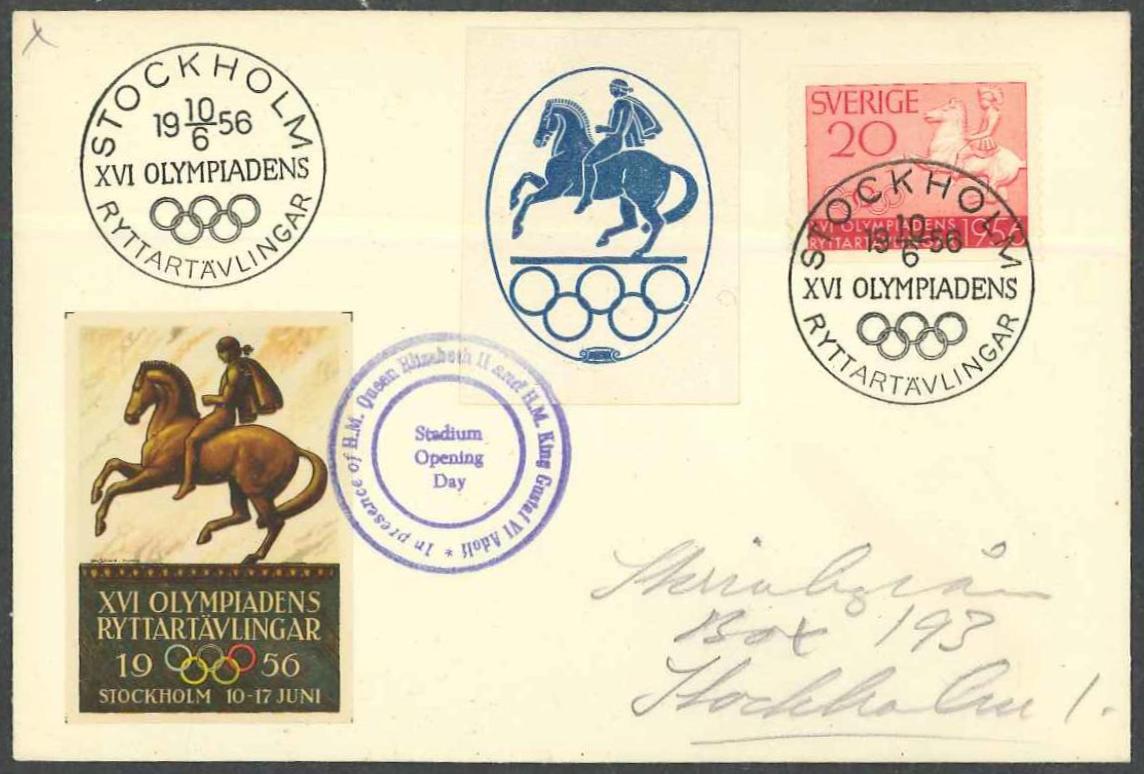 #1956-S-1
DuBois listing:
Equestrian events were held in Stockholm, Sweden, due to the cost and difficulty, involvimg quarantines, of transporting horses to Melbourne, Australia.

1. Above: A classical riding-figure on a horse; below: Olympic rings; all in an oval.
28x36mm,imperf, blue ... $10.00

(A Committee Label)
(Image courtesy of David Feldman auctions.)
02/15/2022 - I found these oddities somewhere in July of 2020, but failed to record the source. They are not labels, but just for the fun of it...
They look like cutouts from a German magazine or newspaper, possibly a children's publication (note the Disney text on the back of one, in German).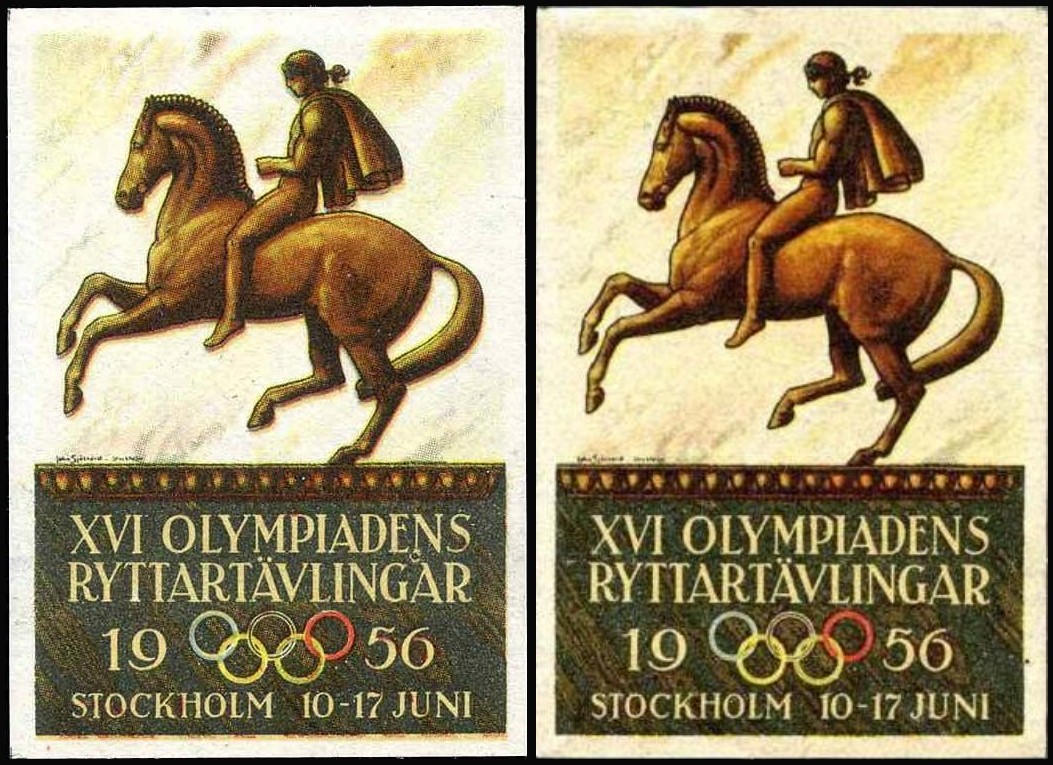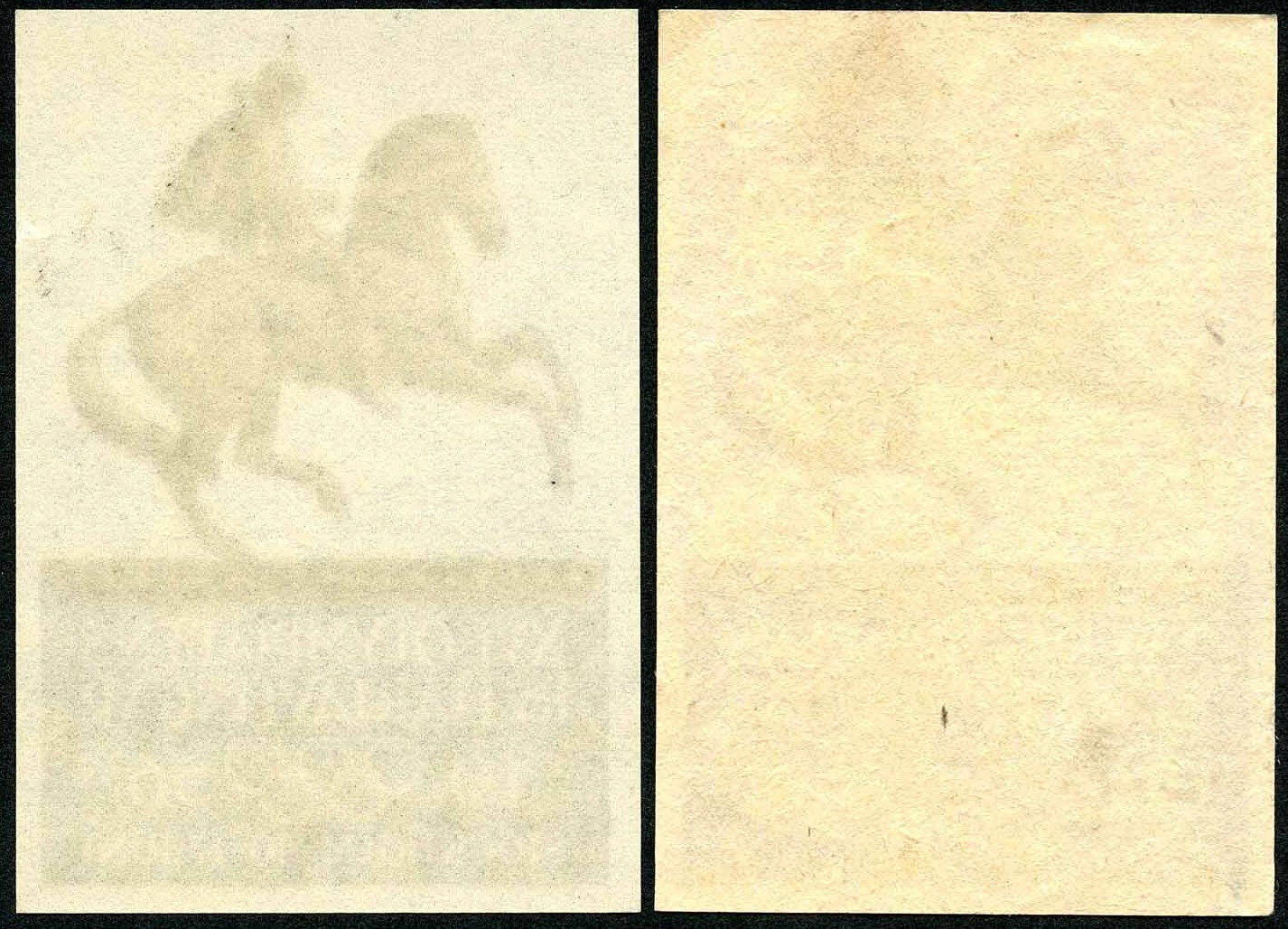 #1956-S-2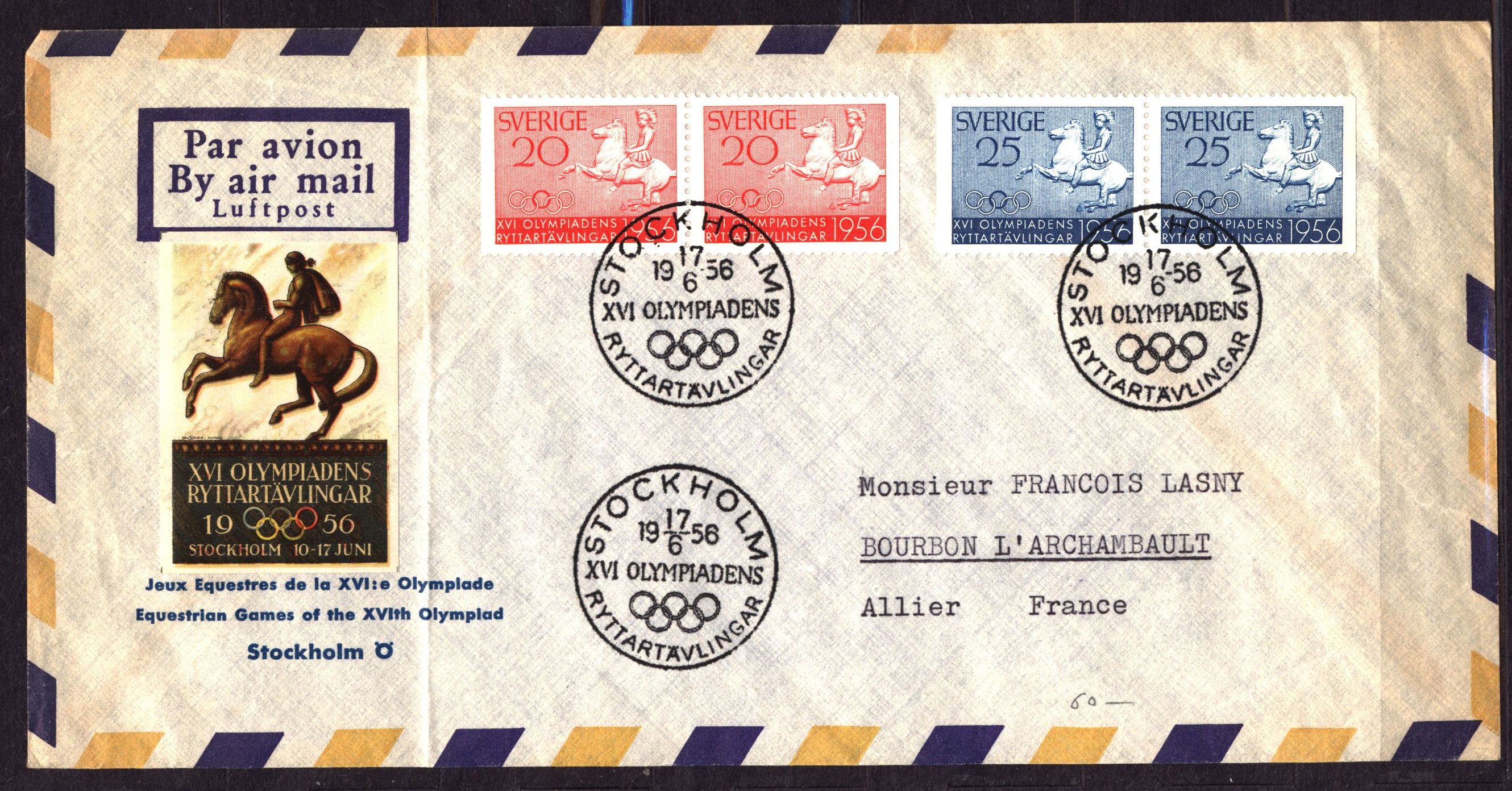 Just a nice cover with the label. I wish it were tied, but still...
DuBois listing:
2. Same vignette as in No.1; below,in a panel: "XVI OLYMPIADENS RYTTARTAVLINGAR 1959 STOCKHOLM 10-17 JUNI" - Olympic rings between 19 and 59.
Colors: rings are their usual multicolors and are interlaced like those on the original Olympic flag; panel is dark brown; text is tan; vignette is brown with light brown, mottled background.
32x48mm, imperforate
a) smooth paper (label) ... $5.OO
b) rough paper (ticket) ... $5.00

(Swedish text- "16th Olympiad Riding Contests")
Note: The design of No.2 is from the 62x99cm poster designed by John Sjovard. 40,000 posters, in four languages, were printed. The statue symbolizes the link between the ancient and modern Games.
---
1/12/17 - New images of 1956-S-2a&b from Ray Petersen, aka maerkat on eBay. He notes that The poster stamp is on the left. It has full gum and I would characterize the paper as "hard". The "ticket" is on the right and the paper appears to be of lower quality and I would characterize it as "soft". --- Thanks, Ray!