04/10/2019
UND-9

Elf

self-adhesive sticker
SIZE: 8,2 cm x 9,8 cm

Set of 6(?) numbered stickers issued by elf oil
04/10/2019
UND-10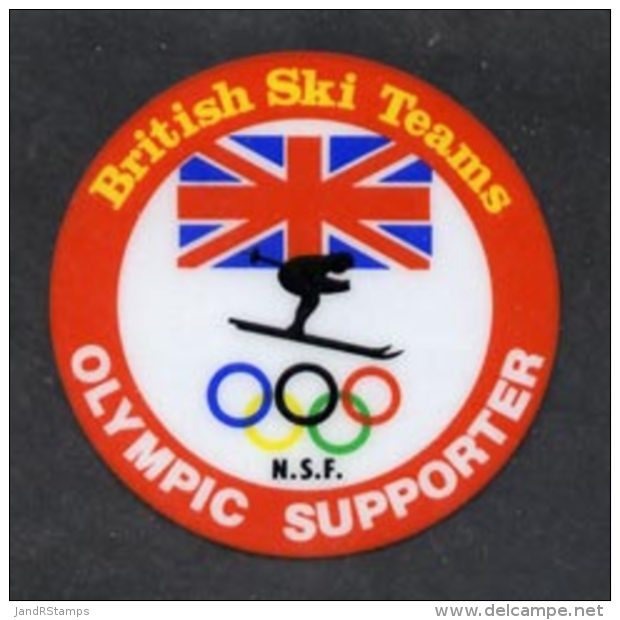 British Ski Teams - Olympic Supporter - N.S.F.
"Great Britain 1980's Circular plastic window label 'British Ski Teams - Olympic Supporter', Skier, Olympic Rings & Union Jack on backing paper"
self-adhesive sticker / window label
SIZE: unknown
The seller dated this to 1980, Lake Placid Winter Games
04/10/2019
UND-11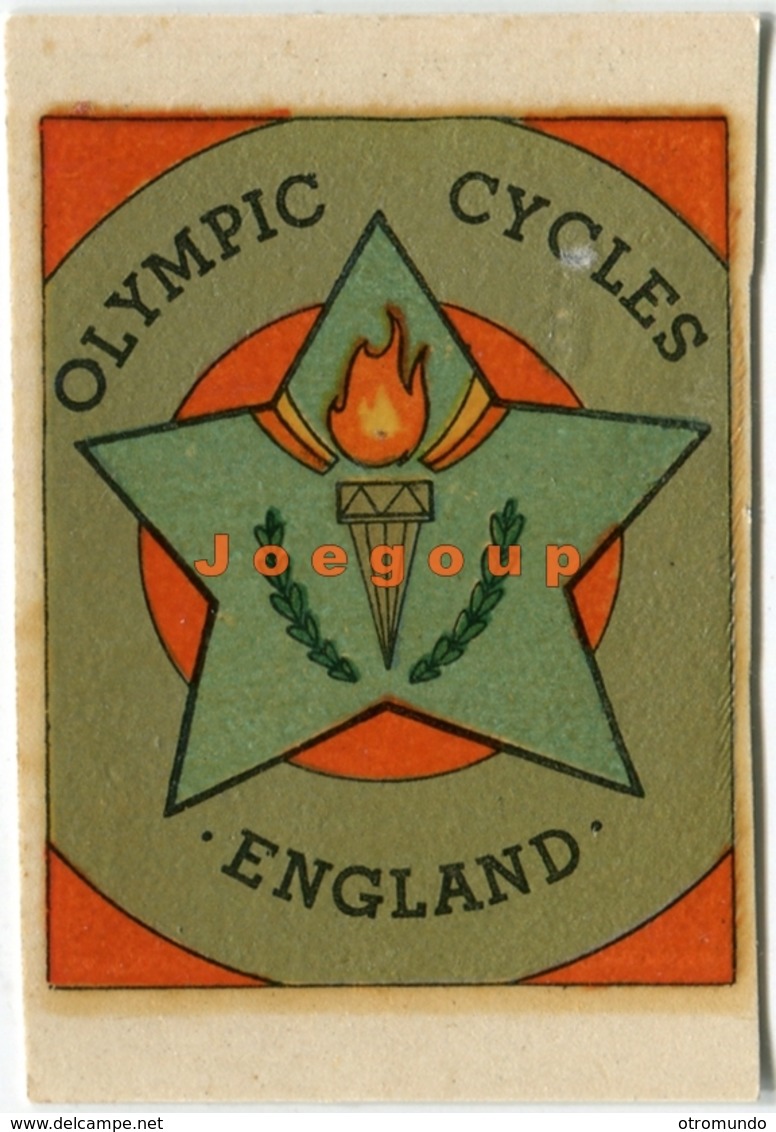 OLYMPIC CYCLES ENGLAND
Decal from Water Olympic Cycles England
self-adhesive sticker
SIZE: 4 cm. x 6 cm.
No rings, so to my mind a generic usage that simply calls itself Olympic to profit from the name.
04/10/2019
UND-12

PARTEZ AVEC L'ÉCUREUIL AUX JEUX OLYMPIQUES

self-adhesive sticker
SIZE: see second image - that is a one-euro coin, 23 mm wide, or about 1 inch.

Google translates the text as "GO WITH THE SQUIRREL AT THE OLYMPIC GAMES" - ????
04/10/2019
UND-13

POLSKI KOMITET OLIMPIJSKI

Polish Olympic Committee stickers

SIZE: each circular label approx 60mm diam, square label about 70mm

Roman Babut supplied these images - he thinks the stickers date from the 1980s, but they have to be earlier than 1990, because the eagle has no crown!

After World War II, the communist authorities of the Polish People's Republic removed the "reactionary" royal crown from the eagle's head.

UPI Archives - Feb. 9, 1990 - Poland restores crown to white eagle.