1882 - I - Prague
(Click on any image to view an enlarged version)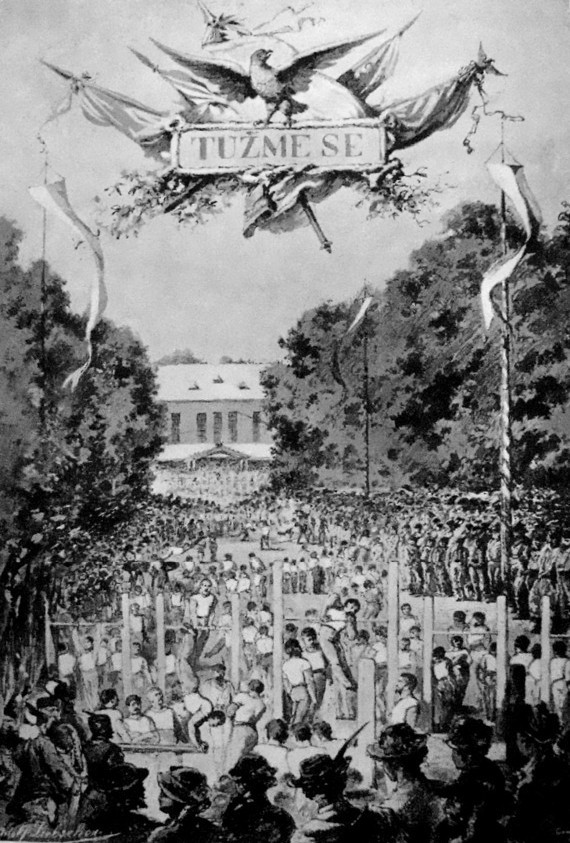 Famous painting of the 1882 Slet by Adolf Liebscher

The first Sokol Festival took place on June 18th, 1882, on Střelecký Ostrov (Shooter's Island) in Prague. 720 men from 76 units exercised under the leadership of Sokol founder Miroslav Tyrš. 40 teams competed on apparatus in front of 1,600 spectators. Over 1,000 Sokols formed the procession.

BELOW, an aerial view of Prague today, with Střelecký Ostrov in the middle of the Vltava river - it's the island in the center, with a bridge running across it.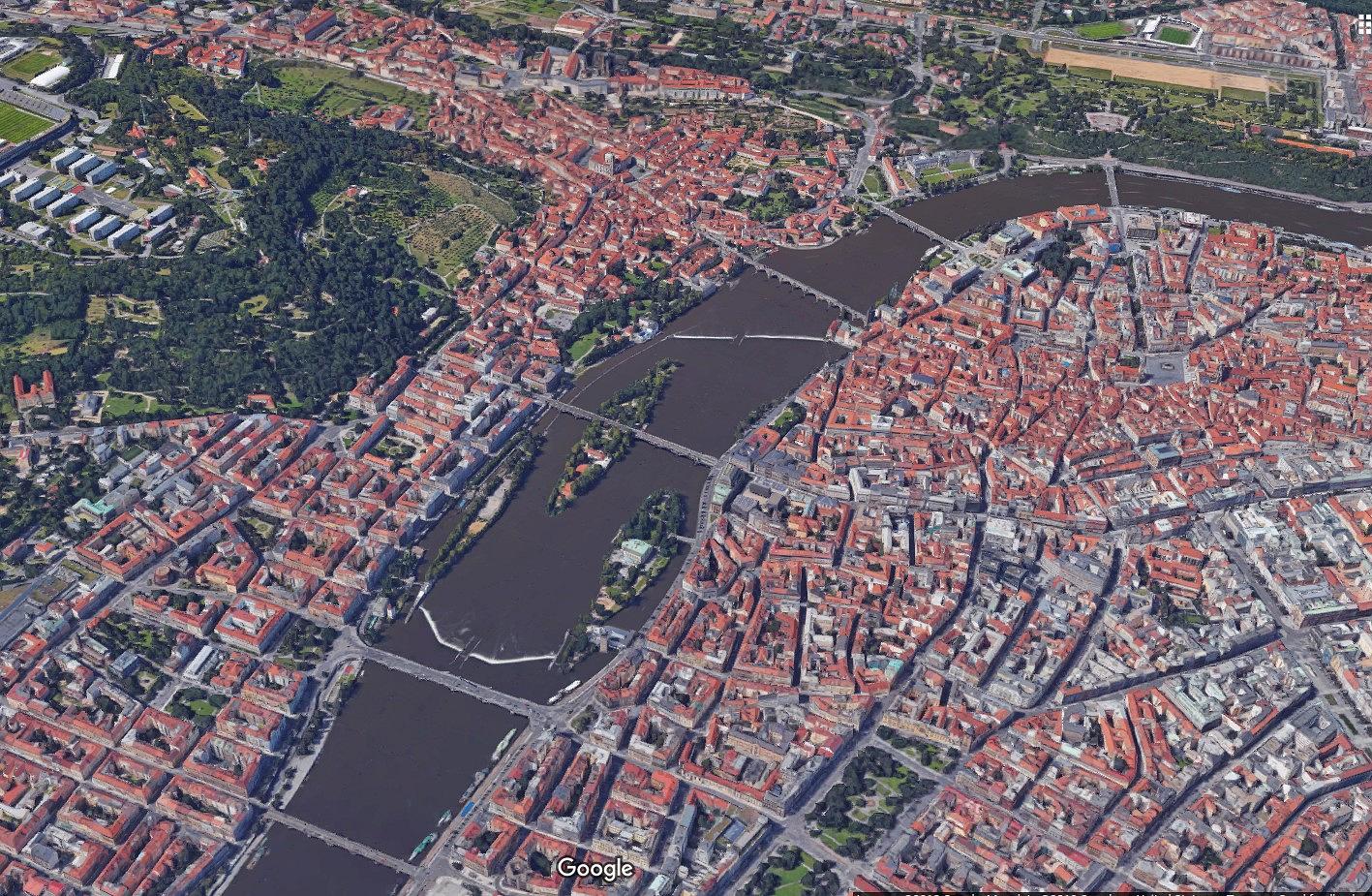 (No postcards available.)