1920 - VII - Prague
(Click on any image to view an enlarged version)
The seventh all-Sokol festival in 1920, the first Slet following Czech independence, was attended by more than 500,000 people, including President Masaryk. Events leading up to the competition lasted three weeks, while the competitions spanned five days. More than 100,000 members participated. The foundation of the Czechoslovak Republic was celebrated by the scene "Construction of the Statue of Liberty." 78,000 Sokol members marched in procession through Prague.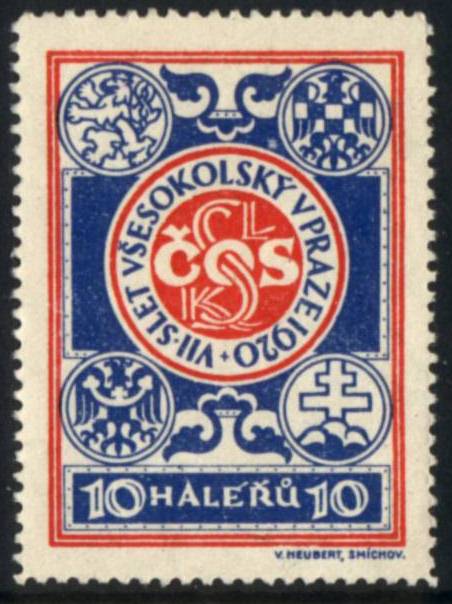 Fund-raising stamp advertising the VII Slet
--------
ARRIVAL OF PRESIDENT MASARYK
"Realphoto" card showing "Display of Sokol banners for the arrival of President Masaryk"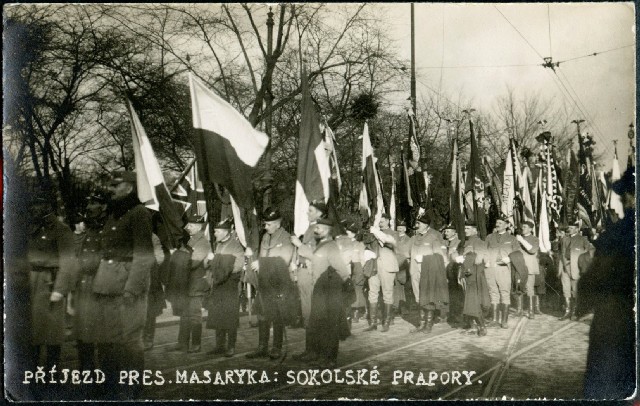 --------
An American card (printed in Chicago) commemorating the event.
--------
Below, image from the official poster for the event on two postcards and a poster stamp.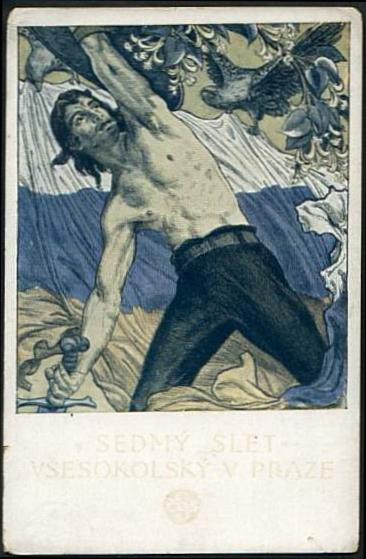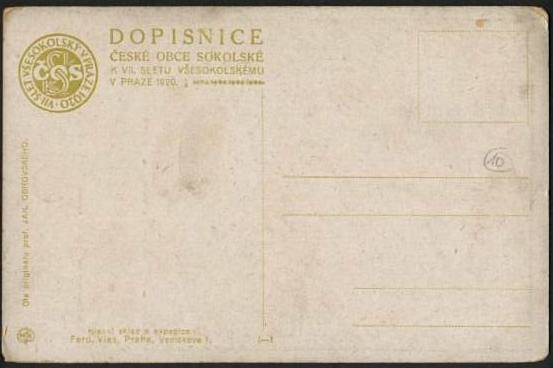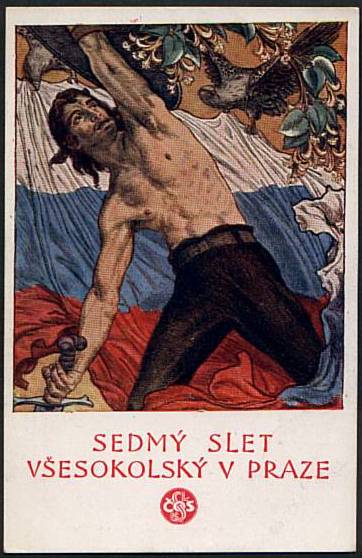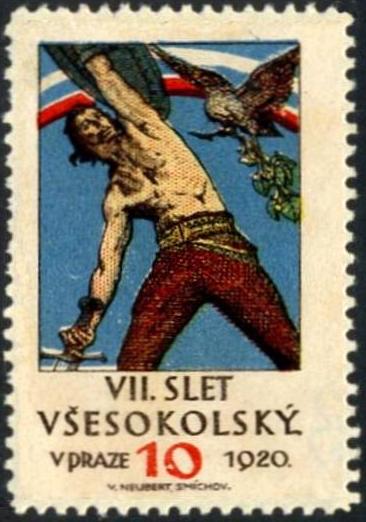 Artist: Jakub Obrovský (1882-1949)
--------
Remembering Sokol history: Seven cards issued for the 1920 Slet
The image on the first postcard below is a reproduction of a painting of the dedication of the monument at the grave of one of Sokol's founders, Jindrich Fügner, in 1869. The second shows Adolf Liebscher's painting of the first All-Sokol Slet of 1882, while the third card reproduces a painting for the fourth Slet of 1901, and the next four show photos of field exercises fom 1912. The backs are identical except for a sequence number at bottom center. Mine have numbers 2 thru 8 (in the sequence shown), so there is at least one more to this set.

-------------

"Realphoto" card of field exercises, 1920

-------------

Three French cards commemorating the participation of French teams in the 7th Slet.

(These are all unused, and have very plain backs)

----
As one would expect, there were MANY cards produced for the 1920 All-Sokol Slet.
"Official" cards all have the slet's circular logo on the address side in the top left corner, and an ID number with a Roman numeral for the set number followed by a hyphen and an arabic numeral for number within the set, at bottom center.

Below are the ones I have accumulated. Most of these have allegorical themes, with frequent use of Sokol symbols such as the falcon ("sokol" means "falcon"). Some of them were not issued specifically for this Slet, but have the Slet postmark, so I am showing them here.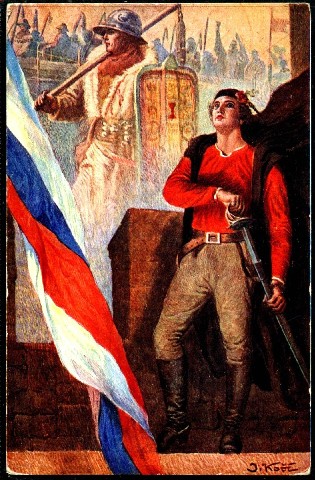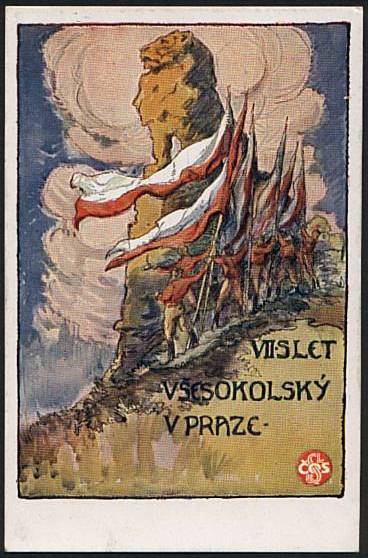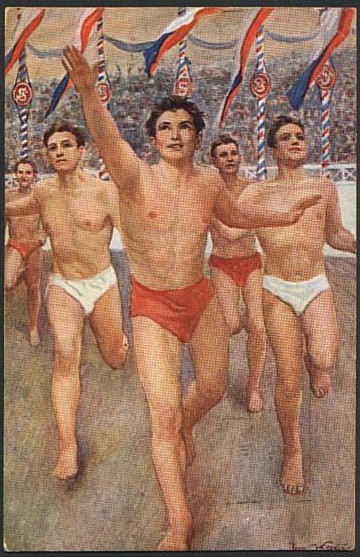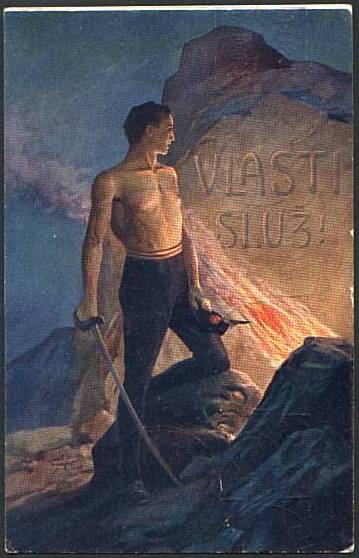 Artists: Koci, K. Nejedly, Koci, Cerny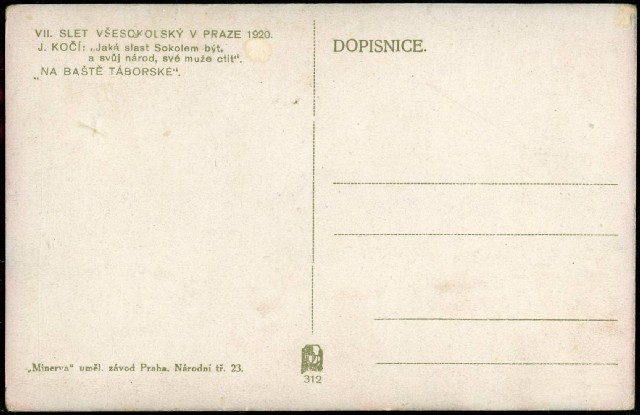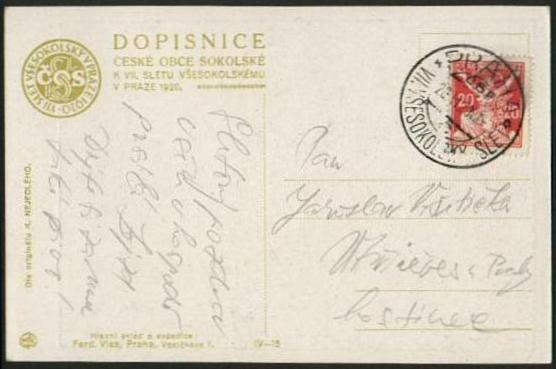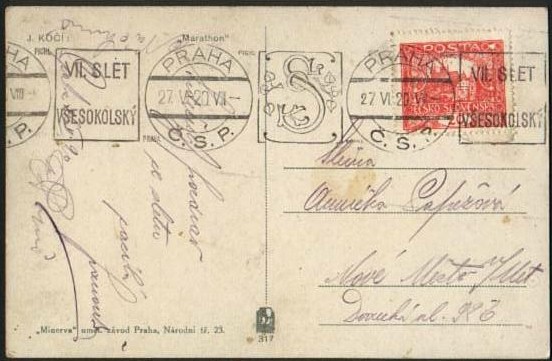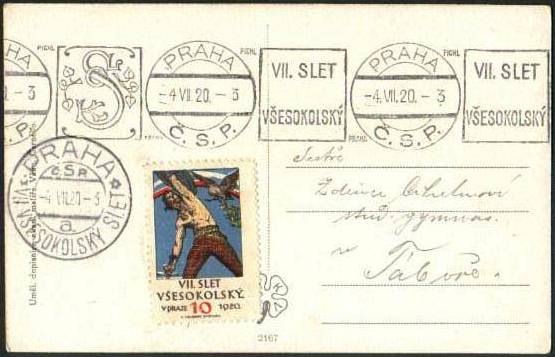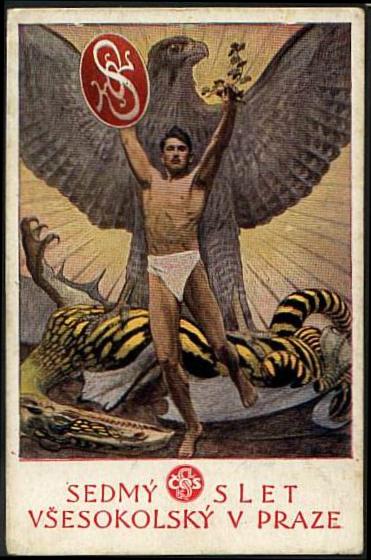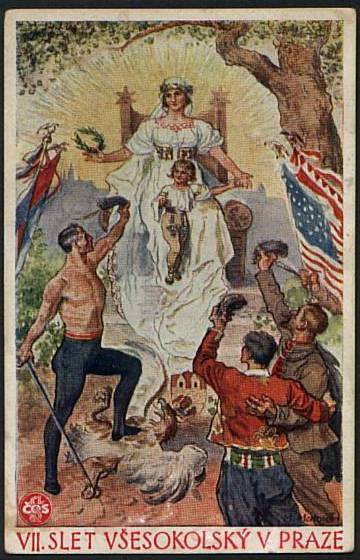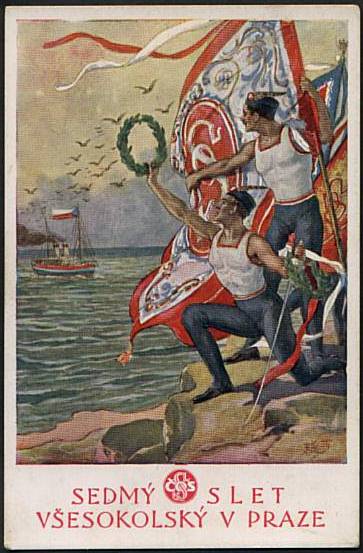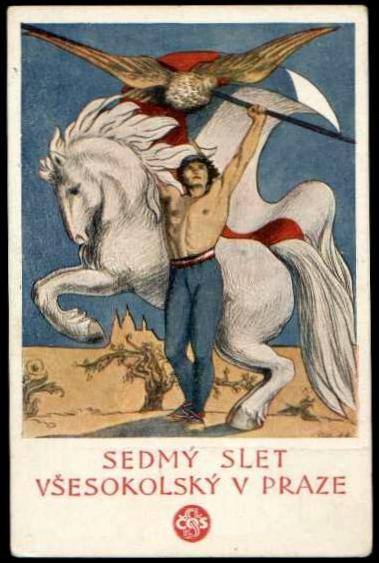 Artists: Hornik, Matouse, Zenisk, Poprov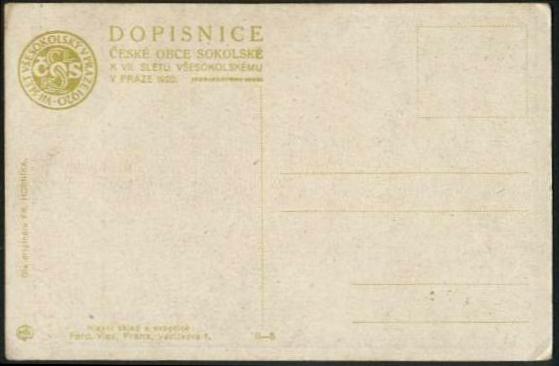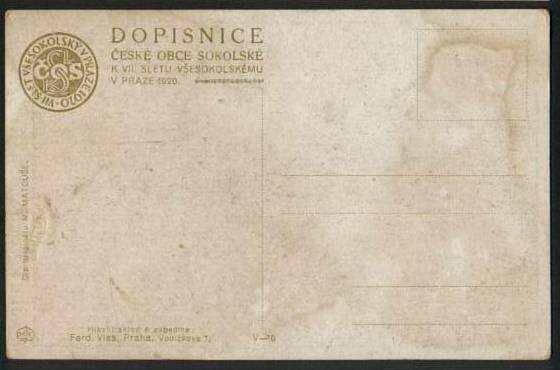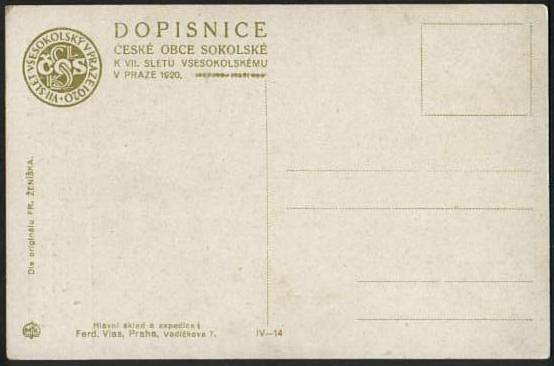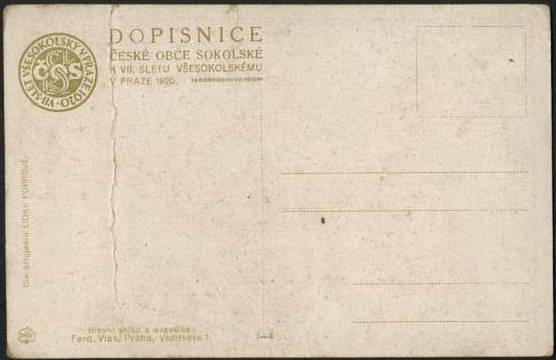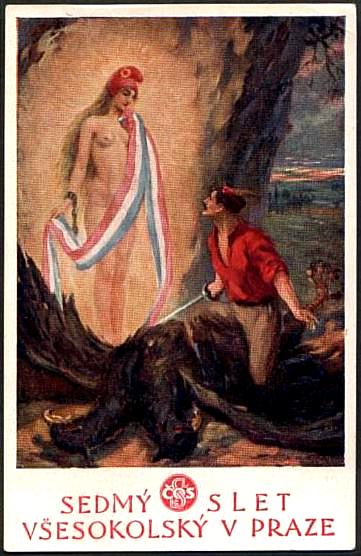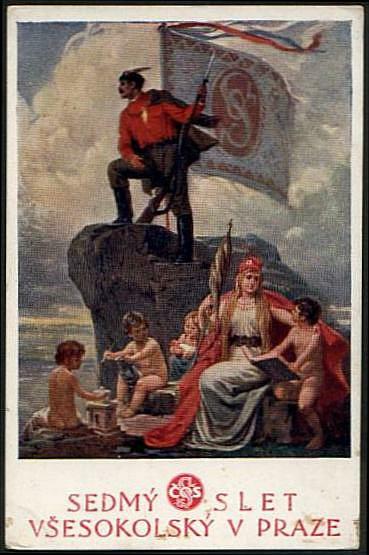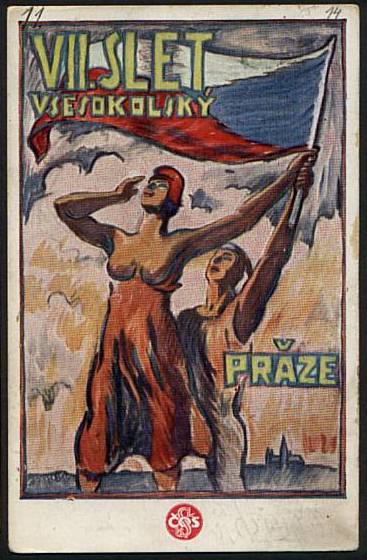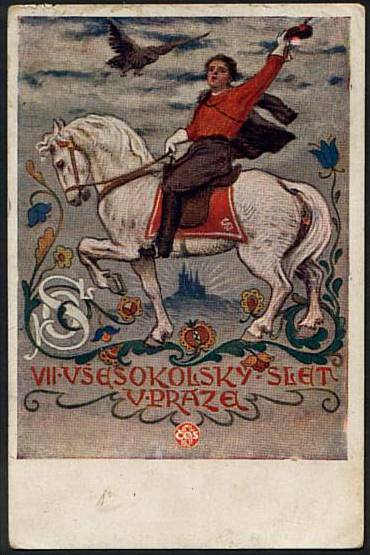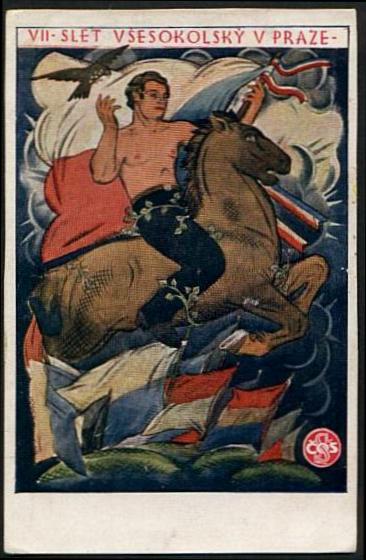 Artists: Zenisk; Zenisk; Lir; Wachsmann; ???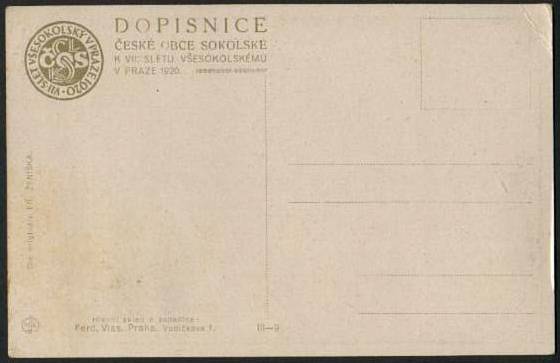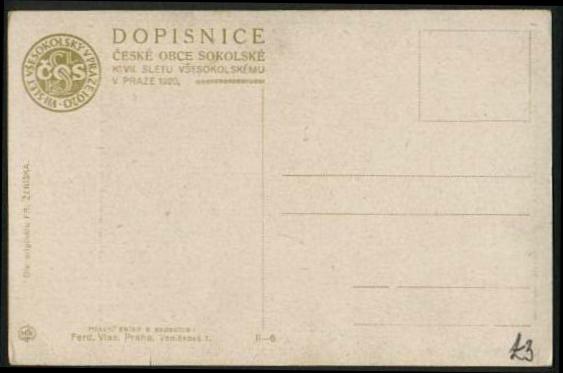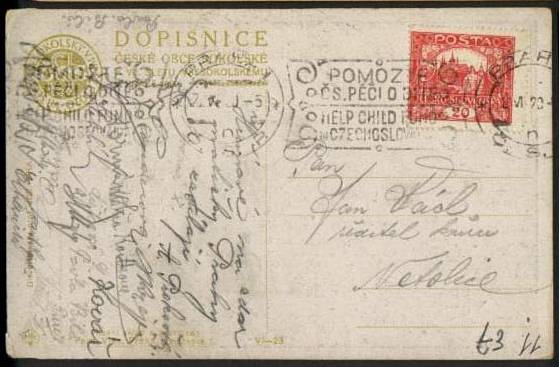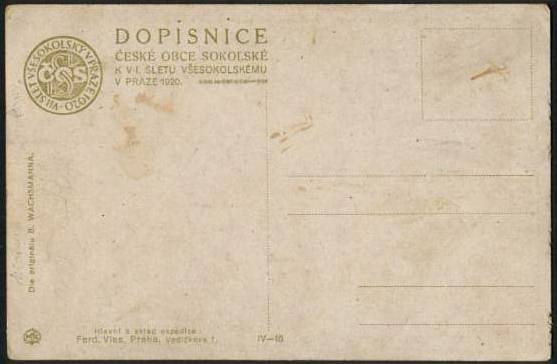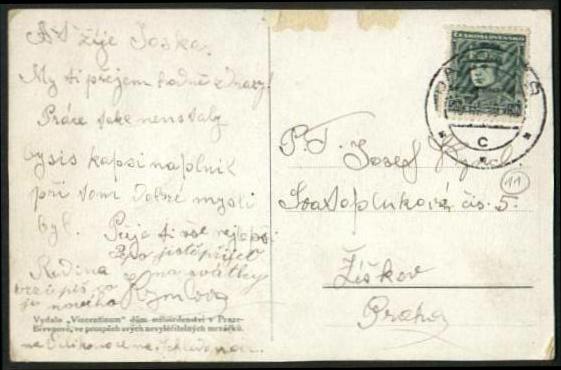 The five cards below are all by Karel Stroff (1881-1929),
a prolific Czech cartoonist, satirist, caricaturist, illustrator, and poet(!)
| | | | | |
| --- | --- | --- | --- | --- |
| | | | | |
-----------------------------------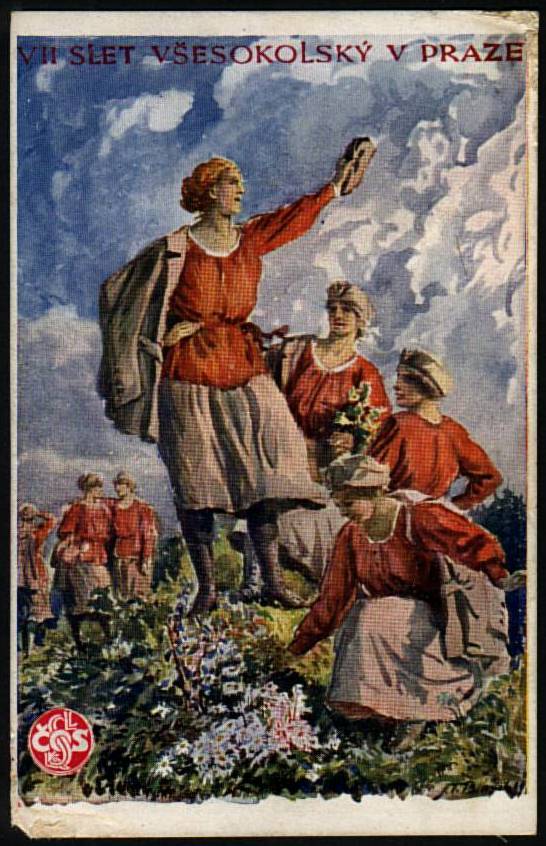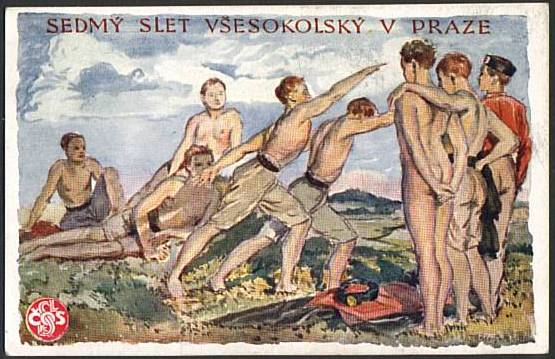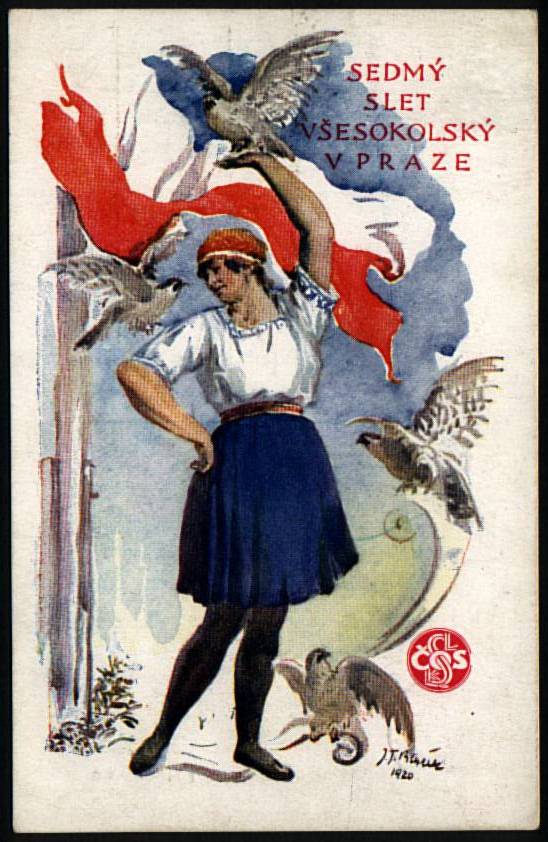 Artist (all 3 cards): J. F. Blažek