(Click on any image to view an enlarged version)
----------
Local Slet celebration by Sokol club at Podbělohorská, a district of Prague
---------
Regional festival in Znojmo
This card has the same design as one they used in 1919!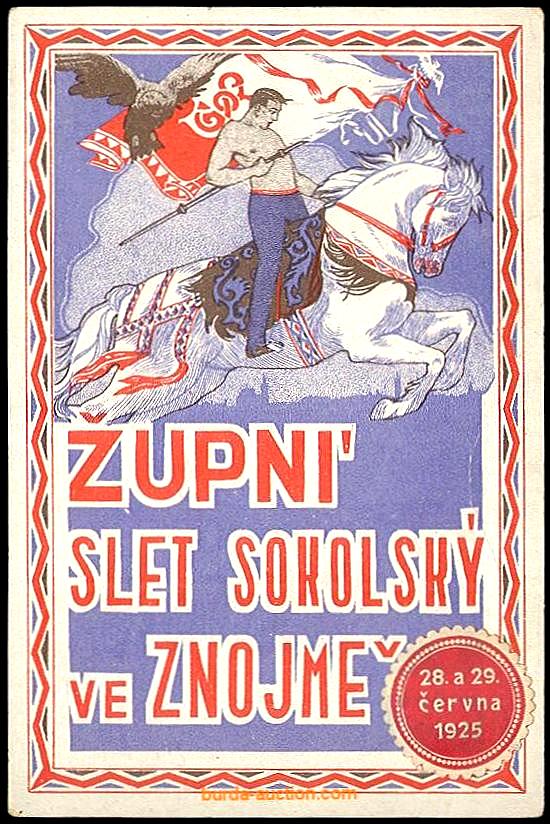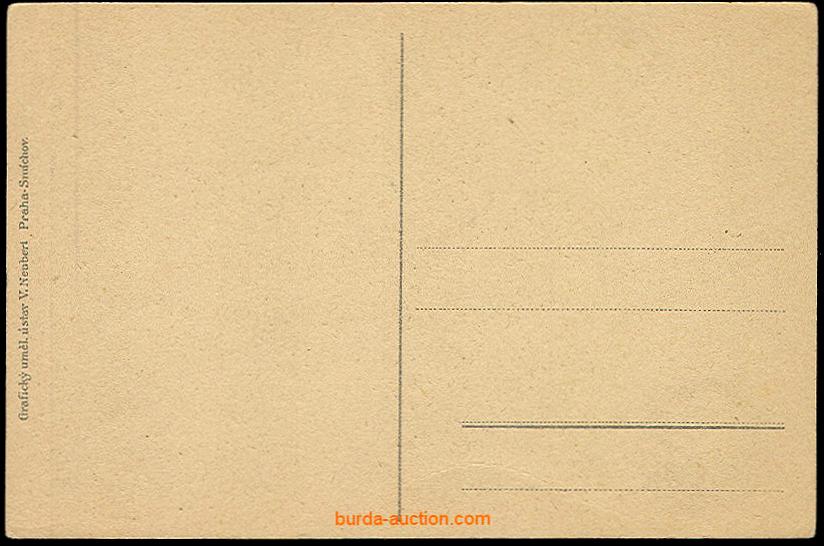 (Images courtesy of Burda Auction House)
---------
Veliki Bečkerek (Zrenjanin), Serbia
The story here is the many names of the site of this local slet: The former Serbian name of the city was Bečkerek (Бечкерек) or Veliki Bečkerek (Велики Бечкерек). In 1935 the city was renamed to Petrovgrad (Петровград) in honor of king Peter I of Serbia. It was called Petrovgrad from 1935 to 1946.
Today, in Hungarian, the city is known as Nagybecskerek, in German as Großbetschkerek or Betschkerek, in Romanian as Becicherecul Mare or Zrenianin, in Slovak as Zreňanin, in Russian as Зрењанин, in Croatian as Zrenjanin, and in Turkish as Beşkelek (meaning five melons) or Beçkerek. In its official language, Serbian, it is Zrenjanin.
WHEW!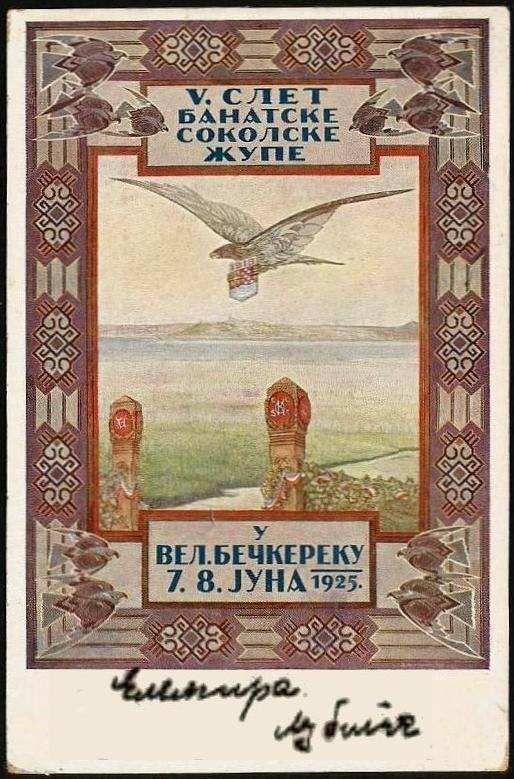 Bulgaria - Yunak Membership Stamps
"Yunak" was the Bulgarian version of Sokol. See my YUNAK page for the full story.
I have seen these described as "revenue stamps," but the only way
I have seen them used is to validate Yunak membership cards,
so I think they are not really "revenue" stamps,
since Yunak was a private organization.
I am putting them on this page because the only
dated use of them I have seen is the one below,
on a membership card dated 1925/1926.
They may have been issued earlier.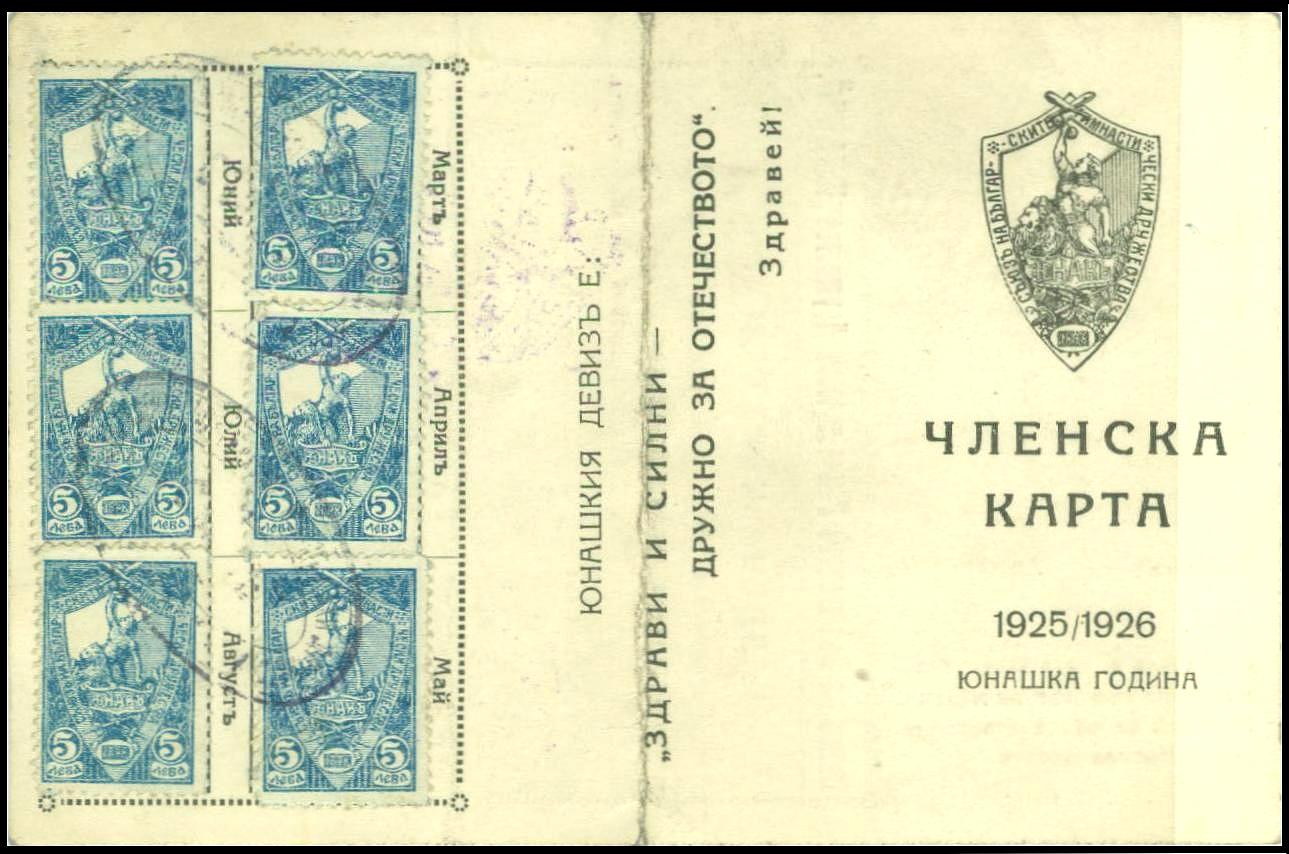 As dues increased, they applied overprints:
Yunak was outlawed in 1946 under the Communists, and was never revived.