1939
(Click on any image to view an enlarged version)
Sokol Membership Stamps - 1939


On the left, membership stamps for all four quarters of 1939, from a Sokol membership card.
On the back of that card, ŽELEZNIČNÍ KOLEK designates the space for a railway revenue stamp (a member of Sokol gets a discount on the railway fare on her way to a slet). On the stamp pasted below - SOKOLSKÝM MENŠINÁM - a contribution to organizations of Sokol in border areas.
---------------------
POSTER STAMP - Katolicky Orel Slet - Prague, 1939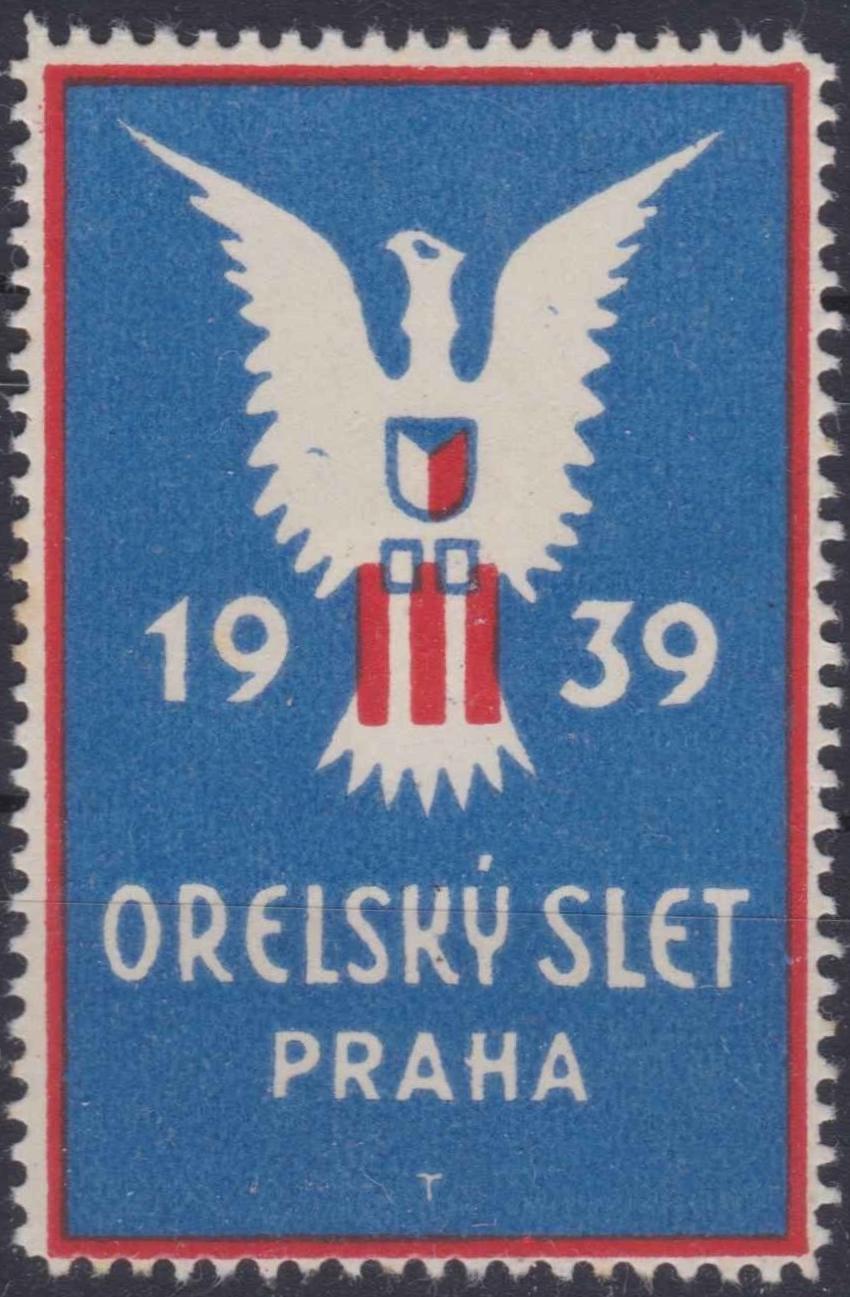 Orelský slet Praha 1939 (Eagle´s slet in Prague, 1939).
The Eagles were the Catholic offshoot of Sokol.
I find it surprising that they were allowed to hold a slet in 1939,
after the German takeover. All Sokol activity was banned.