(Click on any image to view an enlarged version)
Photos of the adult and youth groups from Revnice
--------
Below, Serbian Sokol cards - the Serbs didn't seem to hesitate to express the military nature of their organization, and this artist has a vivid imagination about their enemies!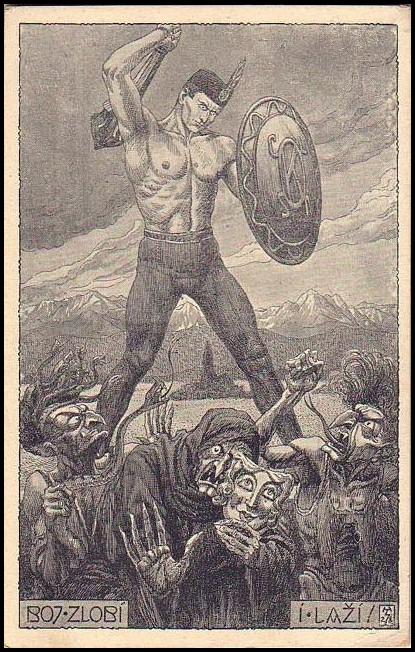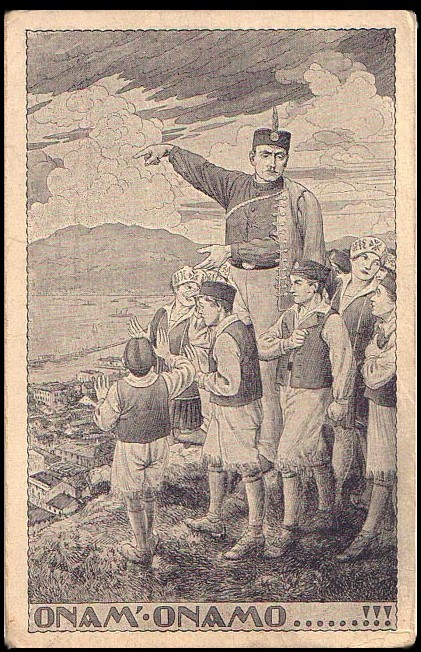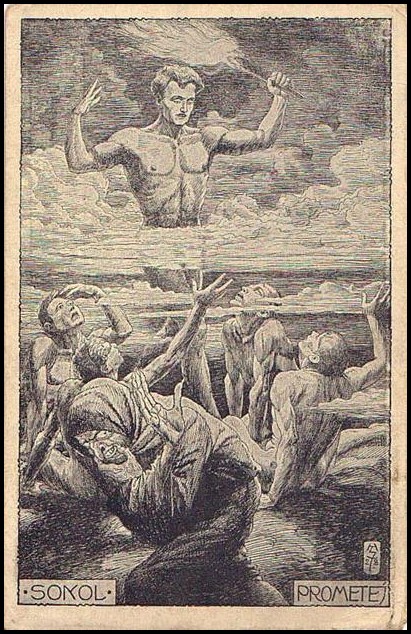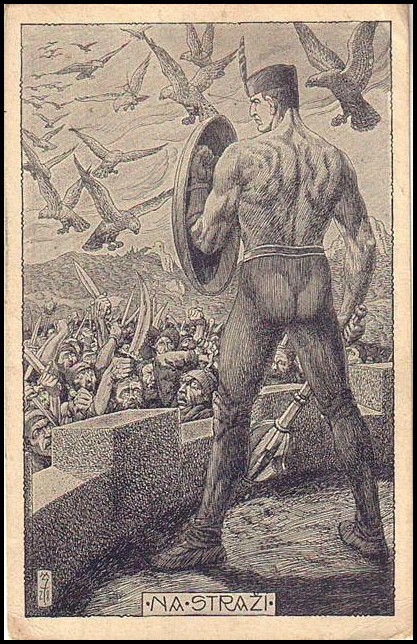 Artist: Henrik (Hinko) Smrekar (1883-1942), Slovenian caricaturist
I have no record of where I found the four images above, and do not know why I thought they dated from 1920. If anyone can tell me more about them, please write me at the e-dress at the bottom of this page. Thanks. (See the 1928 page of this exhibit for pictures of one of these cards used that year.)
--------
Slet in Maribor, Slovenia
---
--------
Poster stamp for a regional slet.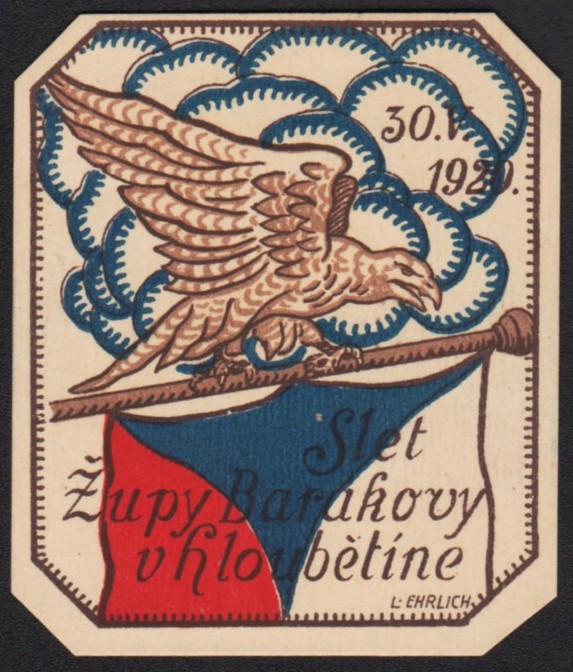 Artist: L. Ehrlich
3" x 2.5" - big!
Slet Źupy Barakovy v hloubétíne
Slet at Hloubetín.
The Sokol organization is named after Josef Barák (1833-1883).
He was a journalist and co-founder of the Prague Sokol.
At the time of this label Hloubětín was still a separate village,
but since 1922 is a district within Prague.