(Click on any image to view an enlarged version)
Chrudim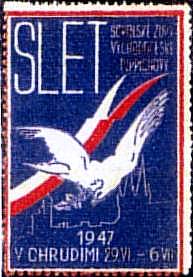 --------------------
SLET SOKOLSKÉ ŽUPY V PŘELOUČI 1947 - TYRŠOVY
Regional Slet at Přelouč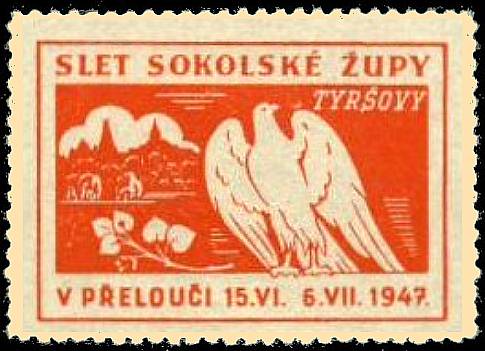 Note the similarity between the label above and this label issued in 1948.
--------------------
TREBIC SLET SOKOLSKÉ ŽUPY PLUKOVNÍKA ŠVECE
Regional Slet at Třebíč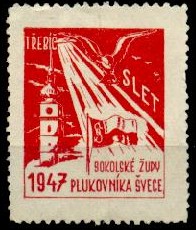 --------------------
Regional Slet at Ústí nad Labem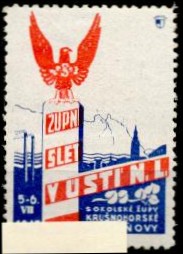 Unfortunately, part of this label is obscured, so the year is not visible,
but I found this image of a pin from the same slet, dated 1947, and the same days, so I am satified 1947 is correct.
CAN YOU SUPPLY A BETTER IMAGE?
--------------------
LETNICE 1947
SOKOLSKÝM HRANIČÁŘUM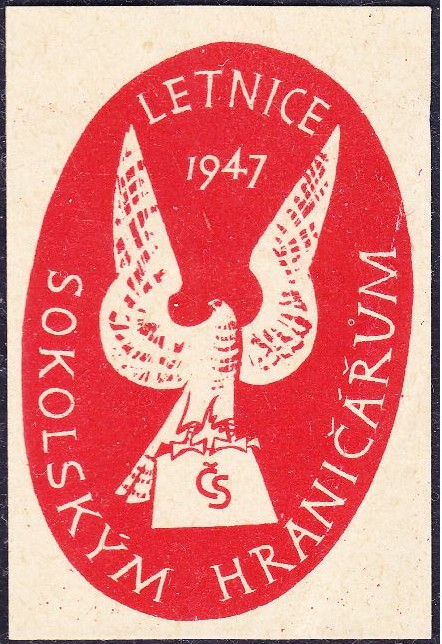 According to Sokol maven Štefan Šuták of Chomutov, Czech Republic,
this stamp was a charity label issued to raise funds in support of
Sokol clubs in border areas where clubs could not get enough members to be self-sustaining.
LETNICE means Pentecost and HRANIČÁŘŮM means border guards.
---
Sokol pin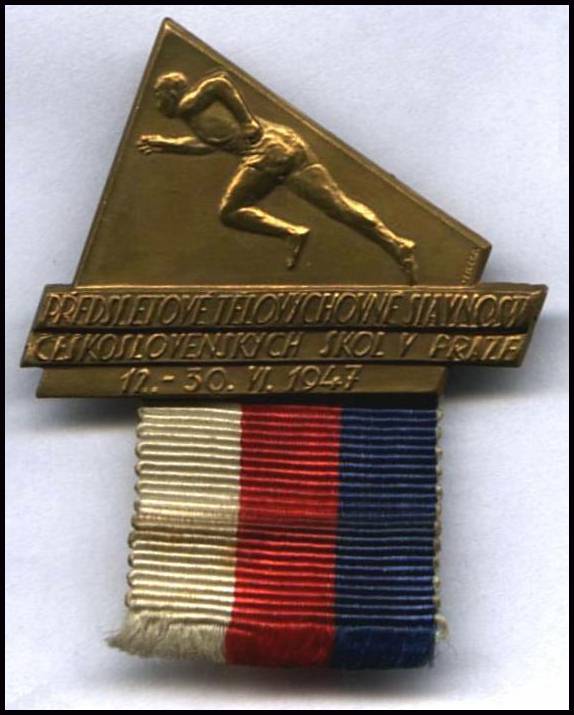 Předsletové Tělovýchovné Slavnosti Ceskoslovenskych skol v praze 1947
=
"Pre-flight" gymnastics celebrations of Czechoslovakia school in Prague 1947
I cannot find any translation of Předsletové except "pre-flight" - should it be "pre-graduation?"