1994 - XII - Prague
(Click on any image to view an enlarged version)
The twelfth festival, in 1994, took place after a break of 46 years. The organization survived the years of oppression and regrouped. 23,000 people performed on Strahov, 1,800 of whom were from abroad.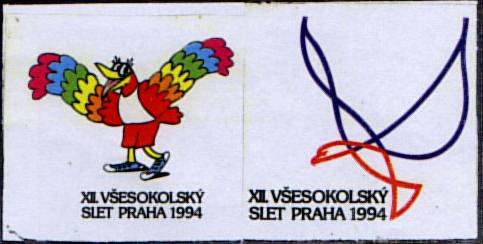 Labels produced for the event.
---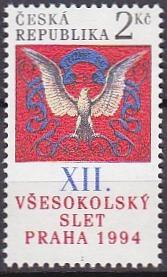 The Czech Republic issued a postage stamp to honor the event.