1932 - IX - Prague
(Click on any image to view an enlarged version)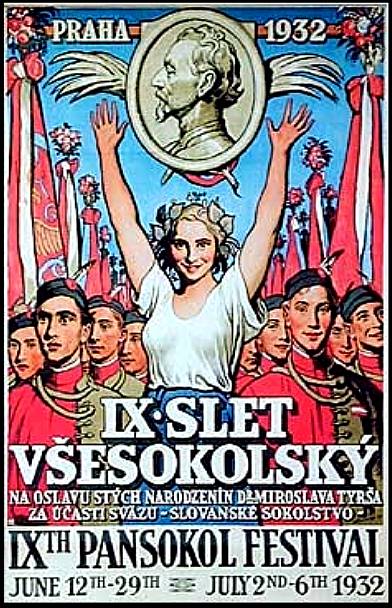 The main poster for this event, with English caption
Artist: Max Švabinský
The ninth all-Sokol festival, held in Prague in 1932, was arranged to celebrate the 100th anniversary of the birth of M. Tyrš, founder of the organization. It included for the first time a winter sports competition. The summer festival was spread over nine days, and included races from nine parts of the country, high school games, general competition of the Slavonic Sokols, many cultural programs, as well as sporting and cultural competitions. The new Strahov stadium, still today the largest in the world, accomodated over 200,000 spectators, with space for over 70,000 performers on the field. 190,000 members participated during the festival, and were observed by over one million people.
Two sets of postal cards (i.e., cards issued by the post office, and prefanked with stamp images) were issued for the occasion: a set of four for the Winter games, and a set of seven for the Summer games. Six of the summer cards are shown HERE.
-----------
A set of postage stamps was issued, in four values, with two different portraits
of Sokol founder Miroslav Tyrš, honoring the centenary of his birth.

-----------
Poster stamps to advertise the event, with picture of Sokol founder M. Tyrš.

-------
Post card with image from the main poster for the event, and an offically-issued *postal* card with the same image.
-------
Three photo cards from the celebrations -
The first and third are reproductions of photos taken at ealier Slets
Miroslav Tyrš is in both photos.
-------
Below, cards with the usual assortment of allegorical and heroic imagery.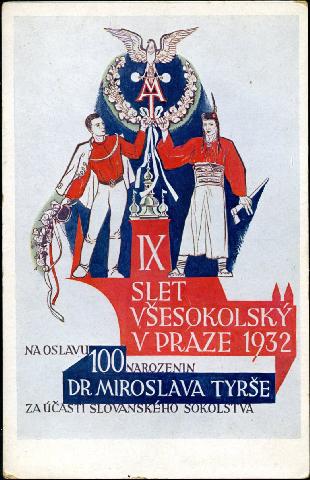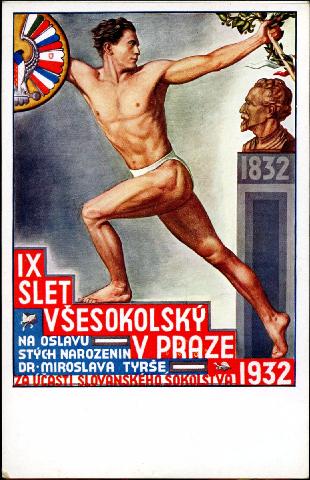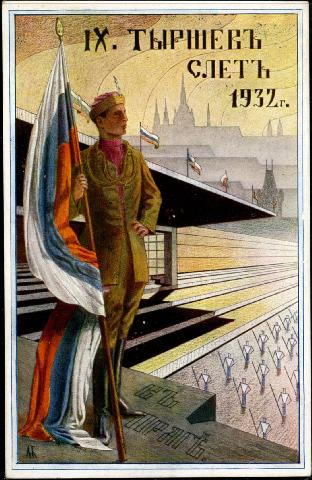 Artists(l-r): Jaroslav Vodrážka(1894-1984) / / Ferd. Hiršl / / A. Baranov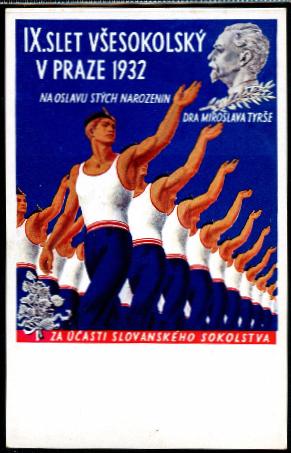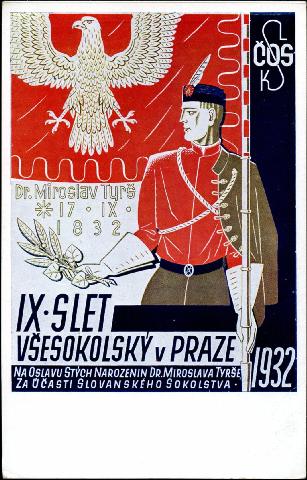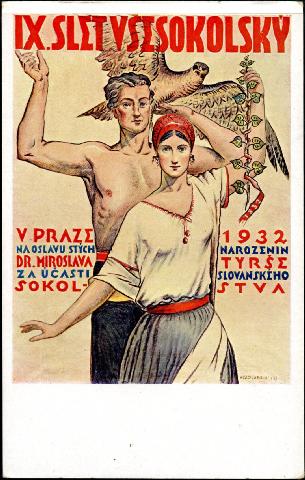 Artists(l-r): Antonín Pospíšil / Morávek / Martin Benka (1888-1971).

The very stylized paintings on the two cards on the right below may look familiar - the same artist, Martin Benka, did a similar set for the 1936 Slet, as well as the third card directly above.
---------
Small sticker for IX Slet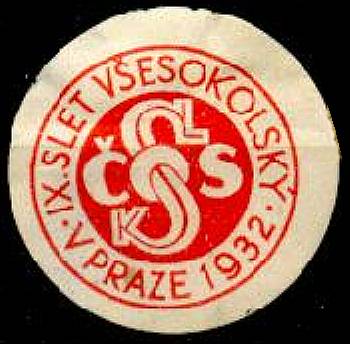 diam. = 1"
---------
Poster stamp for Exhibition in Prague during IX Slet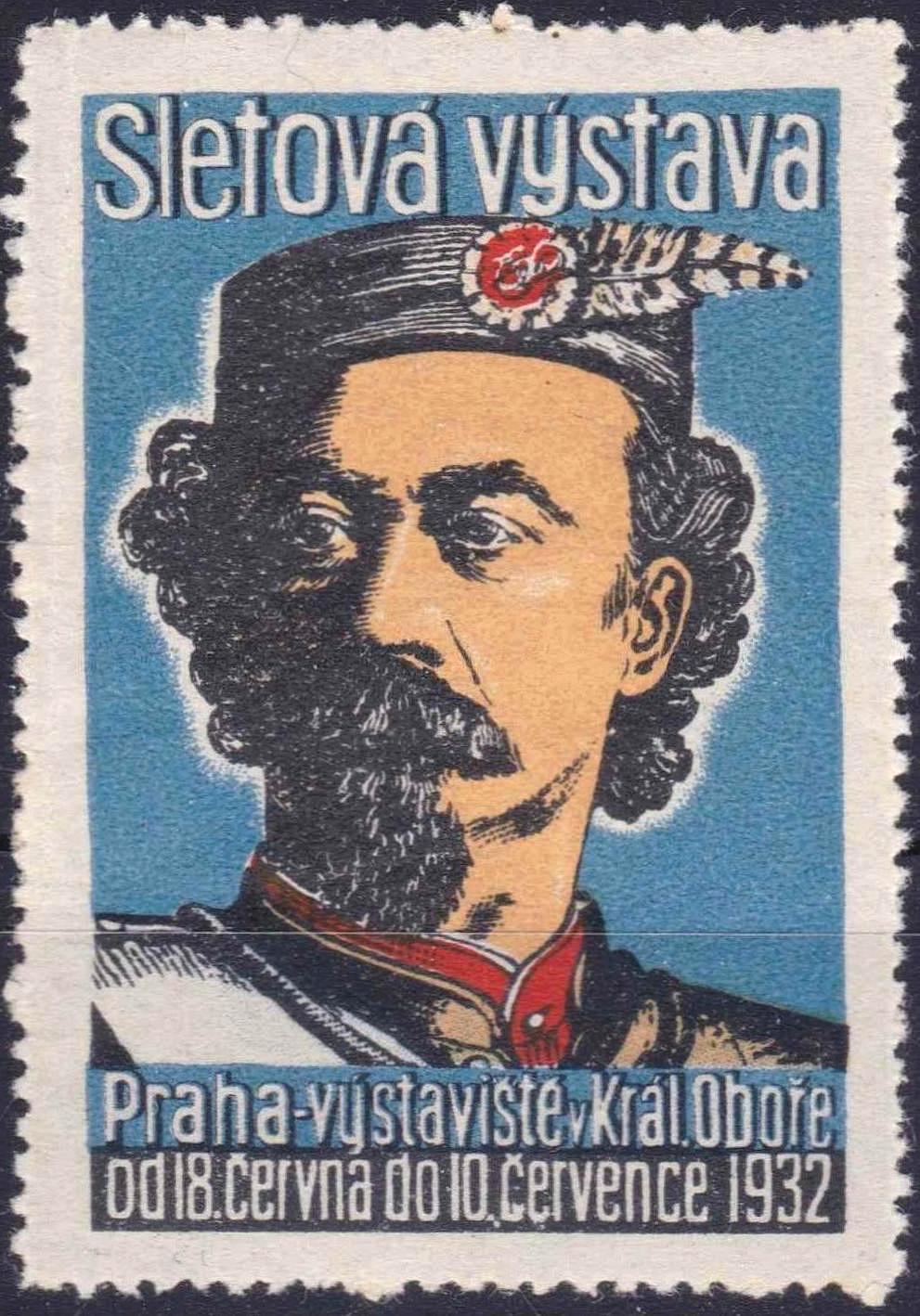 Artist = Josef Solar (1896-1977)