Following the Pittsburgh Agreement of May 1918, the Czechoslovak declaration of independence was published by the Czechoslovak National Council, signed by Masaryk, Stefánik and Benes on October 18, 1918 in Paris, and proclaimed on October 28 in Prague. The Sokol card below commemorates that event.
-------
The date on the card below ("Sesteho cervence" = sixth July) was a mystery until Brian Day discovered a card from the 8th All-Sokol Slet in 1926, explaining its significance. The postcard obviously depicts a Sokol slaying the Austrian double-headed eagle of the Catholic Habsburg dynasty - a reminder of Independence; but the date "6th July" also recalls the anniversary of the burning at the stake of the famous Czech theologian, Catholic priest, philosopher and reformer Jan Hus on 6th July 1415.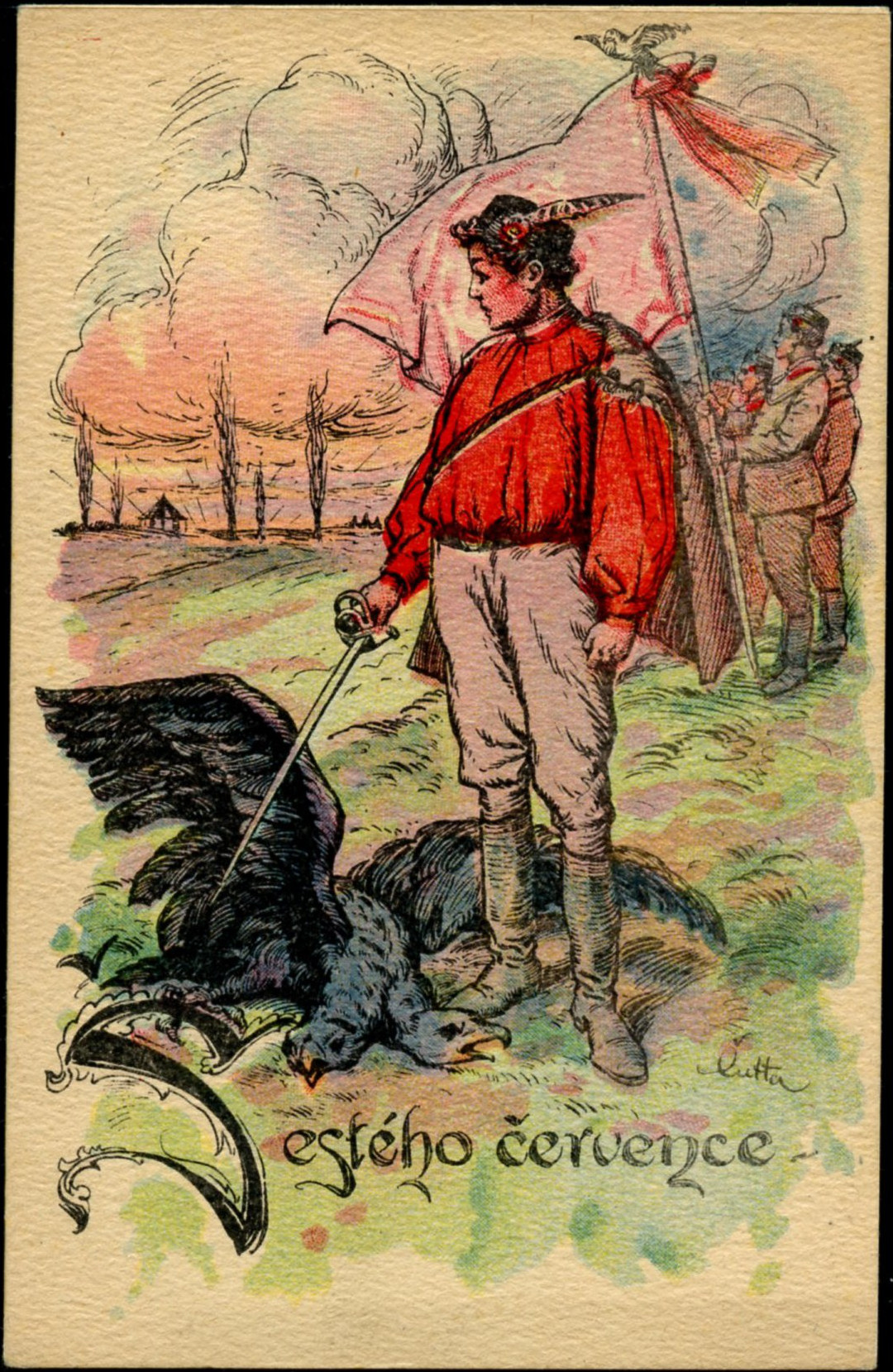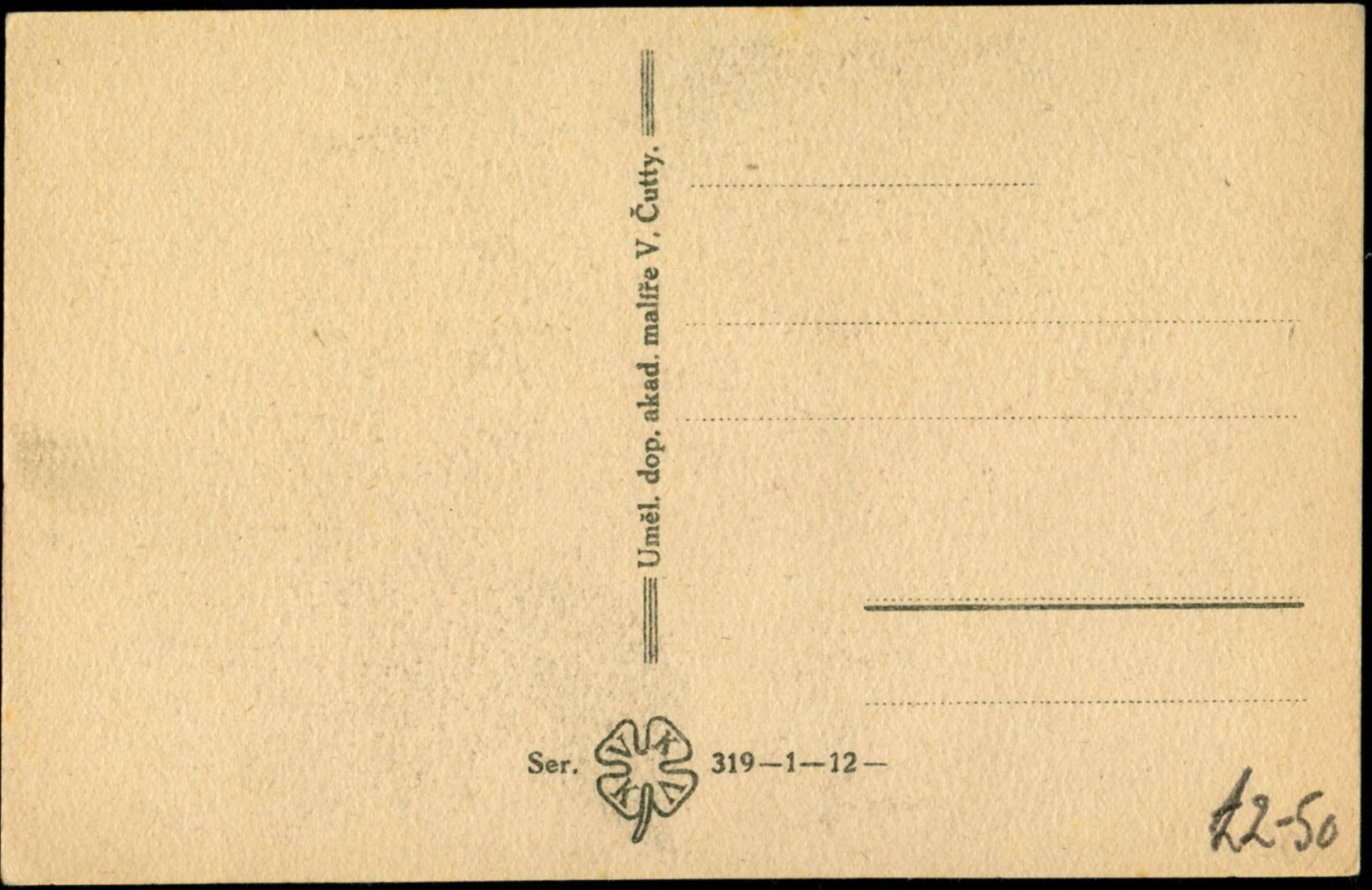 Artist: Václav Čutta (1878-1934)
12/31/18 - I thought this card must date from 1918, but Štefan Šuták says it dates from 1919,
the first free celebration of Jan Hus Day, July 6, a Czech state holiday ever since.

---
The card below (printed in Zagreb) commemorates the brief existence of the State of Slovenes, Croats and Serbs, which was established October 29, 1918. On December 1, 1918 it merged with the Kingdom of Serbia to form the Kingdom of Serbs, Croats and Slovenes, which in 1929 became Yugoslavia.
Painting by Vjera Bojničić, Croatian painter and graphic artist (Zagreb, 1883-1963)