1913
(Click on any image to view an enlarged version)
---
Regional Slet in Moravská Ostrava
This slet was a milestone for the organization, which had floundered in its early years. The design for both postcard and label above was the winner of an open competition, and was produced as well as a full-sized poster. The artist was Vincent Musil (1889-1947). His signature - a stylized "M", is in the lower right corner of the cloud area.
Below, three more postcards produced for the event.
The artist for the card on the left above and the stamps below was Pichl.
The artist for the second card above was J. Kutzer.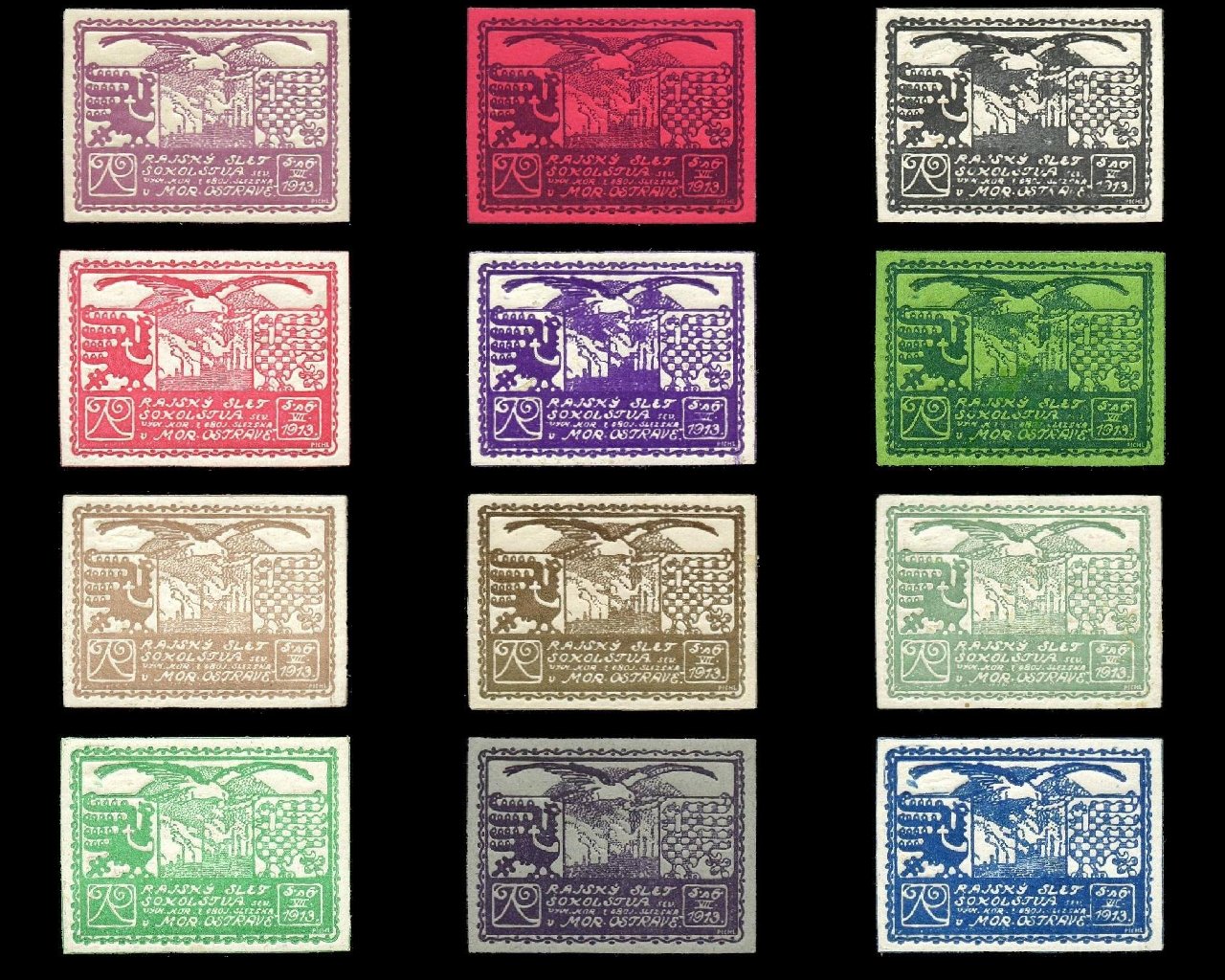 There are supposedly 24 colors of this issue, but some of the color differences are too subtle for me.
A poster stamp for another local slet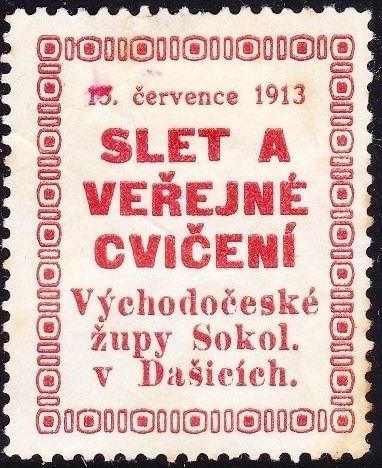 Local slet at Dašice
Sokol Membership card with fund-raising label, Jirny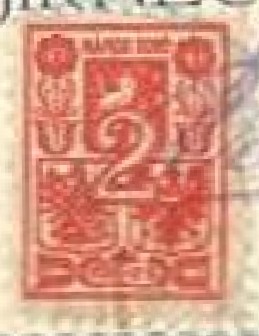 12/31/18 - Štefan Šuták provided the following information about the label:
A national fund-raising stamp for Czech voluntary organizations, issued by the Czech National Council (established in 1900), printed about 1905 -1907, added to ball invitations, letters etc.

Text at top = "Narod sobe" (For nation)
---
Photo of winning Czech Sokol gymnasts at a Paris competition in 1913,
issued by magazine TYRŠ. Handwritten note dated 1921.