SOKOL POSTCARDS
and Poster Stamps

London, 1943
(Click on any image to view an enlarged version)
Sokol units formed in England as early as 1882, and the London unit remained active there in 2003.
In 1943 they performed in conjunction with a philatelic exhibit of Czech stamps, and produced the souvenirs below to commemorate the 25th anniversary of Czech Independence, though at the time Czechslovakia was under Nazi domination.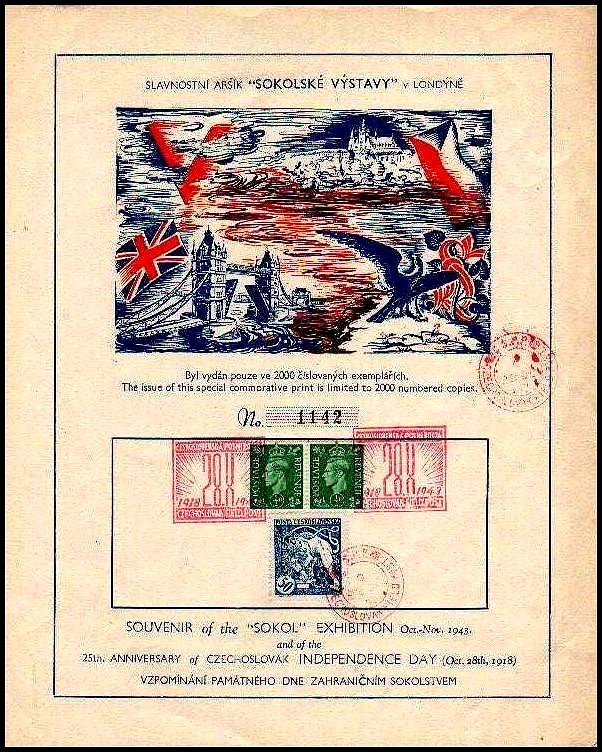 Below, a happier use of the postcard, on May 10, 1945,
to celebrate Germany's defeat, though VE Day is officially May 8.