1916
(Click on any image to view an enlarged version)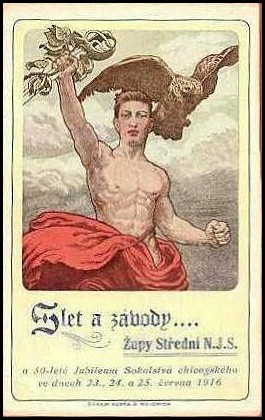 Postcard from the 1916 Slet in Chicago, celebrating the 50th anniversary of the founding of Sokol in that city .
The image was taken from the official poster for the 1901 Slet in Prague.
This was the fourth National Slet in the US - the first was in 1906.
Slet a závody...
Župy Střední N.J.S. (Národní jednota sokolská)
a 50-leté Jubileum Sokolstva Chicagokěhu
23, 24, 25, června 1916
Slet and races ...
Central Organization of NSU (National Sokol Union)
and the 50-year Jubilee of Sokol in Chicago
23, 24, 25 June 1916
---------------
Poster stamp for Red Cross in Lysá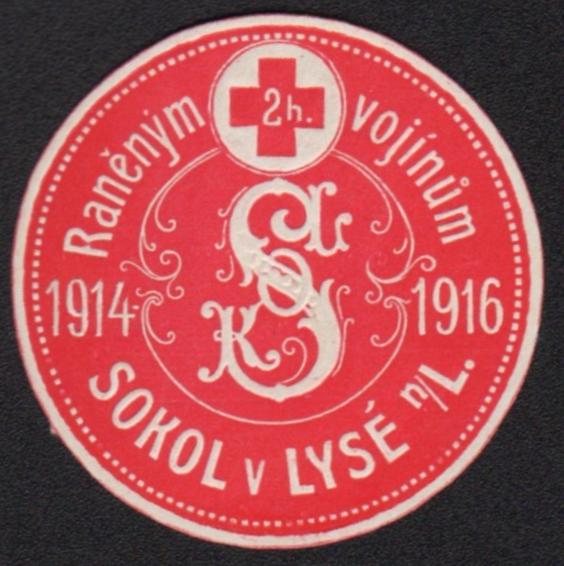 Size = 4" diam.
Raněným vojínům - 1914 1916 - Sokol v Lysé n/L
Wounded Soldiers - Sokol in Lysá n / L
Presumably this was to raise support for aid to soldiers in WWI
(See earlier version on the 1914 page)