1922
(Click on any image to view an enlarged version)
1872-1922 - 50 LET SOKOLA V. UH. HRADIŠTI
Poster stamp
50th anniversary of Sokols in Uherské Hradiště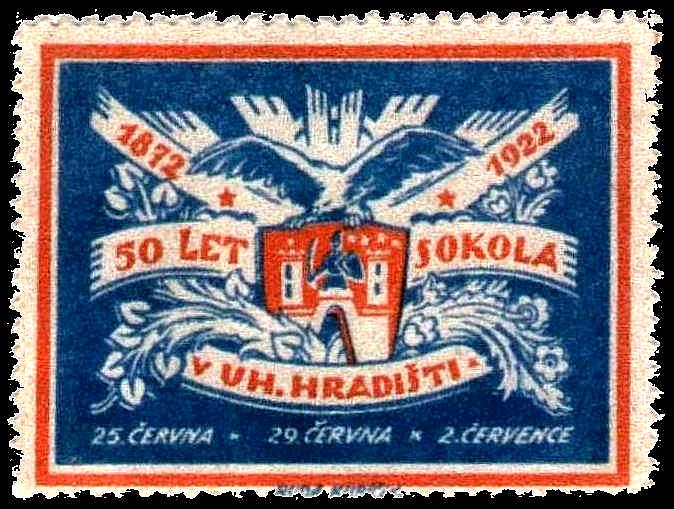 Artist: Ruda Kubíček (1891-1983)
( MORE HERE )
-------
1872 - 1922
The address side of my copy of the card below had no text, and the image side has just those dates,
so its origin and purpose are mysteries, but Štefan Šuták informs us that the ominous figure in the background is famous Hussite leader Jan Žižka, AND that in 1872, Sokol organizations were founded in these cities: Uherské Hradiště, Hodonín, Žižkov and Boskovice … - maybe even more.

The best connection to Žižka is the Battle Of Vítkov. Vítkov was later renamed Žižkov.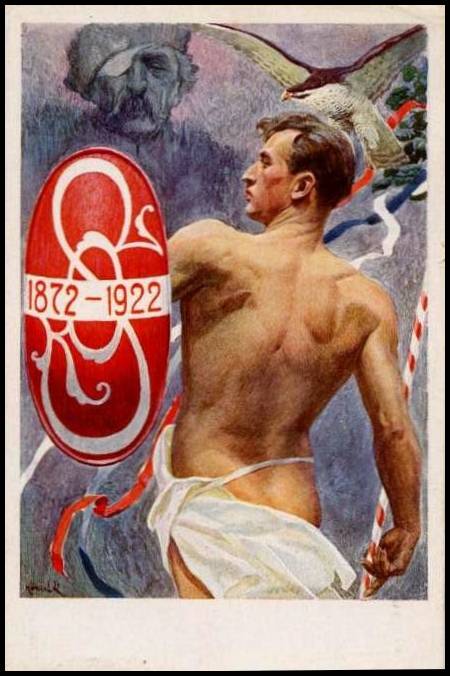 I think the artist is the very prolific Hornik.
That looks like his signature at bottom left, and the style resembles other images of his.
------
Regional Slet in Mor. Ostrava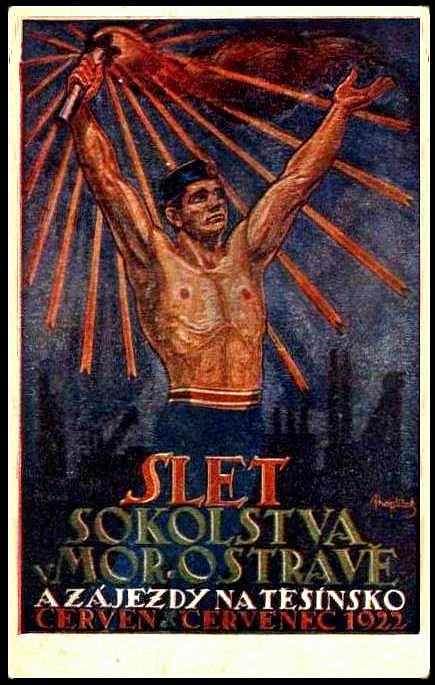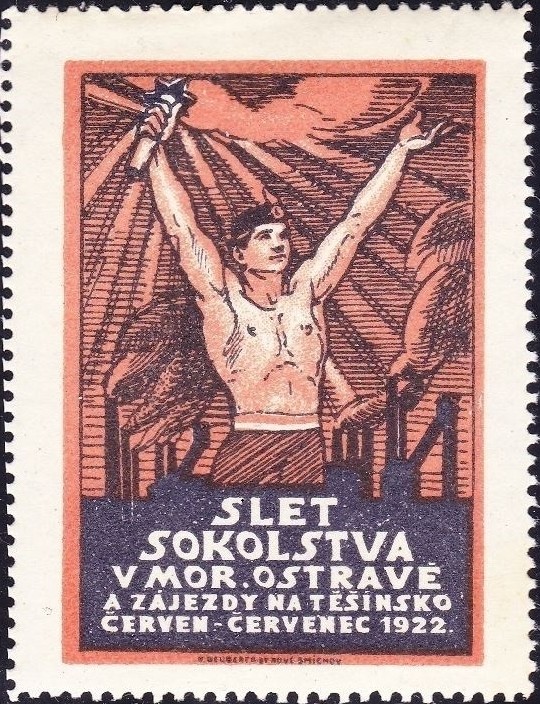 (My favorite thing - postcard/poster and stamp with the same image!)
The artist is František Hoplíček (1890-1946)
Printed by V. Neubert a synové, Smichov
(V. Neubert and Sons - Smichov is a district of Prague)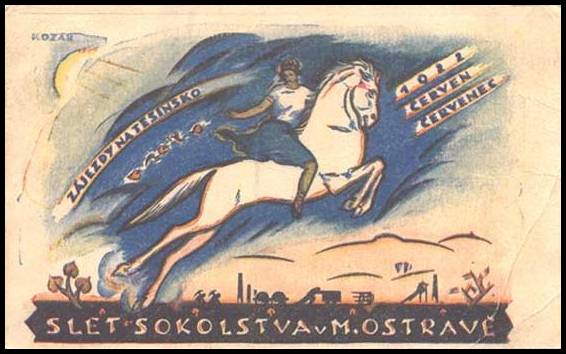 ------

------

Orel Slet in Brno - the Orels (Eagles) were the Catholic reaction to the Sokols
They met separately, but competed in large Slets.

------

(district in Prague)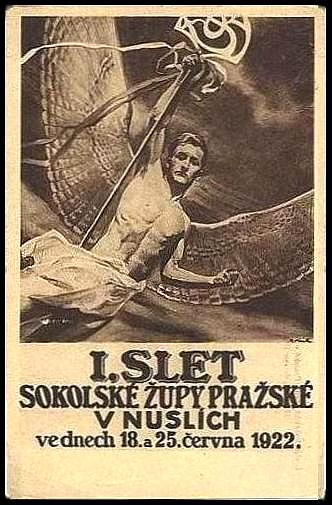 This looks to me like another image by Hornik - the quality is too poor to see the signature, but the style is his.
------
Signed "HORT R"
------
Yugoslavia (Ljubljana = Slovenia)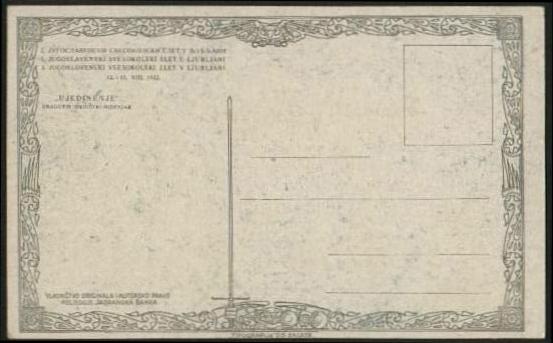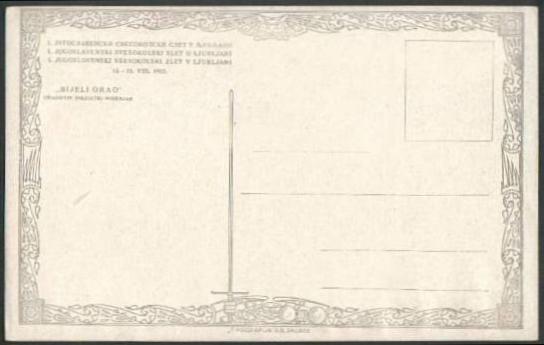 Artist (all 3 cards): Serbian painter and Renaissance man Dragutin Inkiostri Medenjak