SOKOL POSTCARDS
and Poster Stamps

Orel
(Click on any image to view an enlarged version)
The Catholic Church objected to the Sokol organization, and formed its own version, the Catholic Eagles (Katolicky Orel). Its units met independently, but competed in the Sokol Slets. A few souvenir postcards exist for the organization. They look very similar to the Sokol cards, but can be distinguished by crosses and the organization's insignia, an oval "O" surrounding a "C" above an "S," both on top of a double-barred ( Patriarchal) cross.
I am reproducing on this page the Orel material from all the other pages, plus some undated items not shown elsewhere.
---------
UNDATED OREL POSTCARDS AND LABELS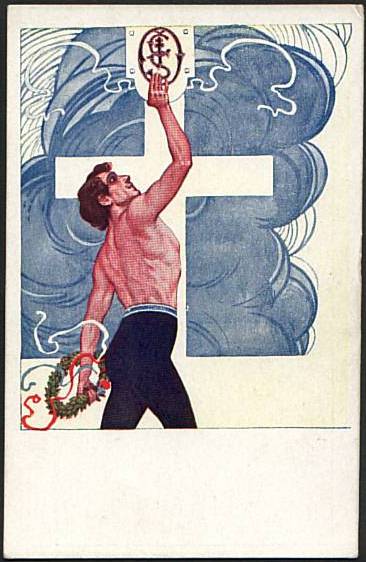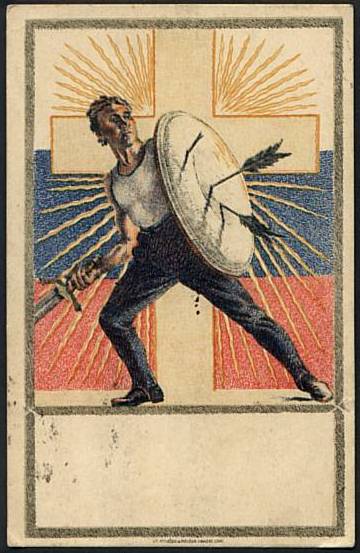 ------------
DATED OREL CARDS AND LABELS
1922
Orel Slet in Brno
------
-----------------
1929
Postcard with a painting by the artist Karel Simunek, produced for the 1910 regional Slet of the Catholic Eagles (Katolicky Orel) held in Kromeriz, described as "Homage to One's Country" and reproduced for the meeting held in Prague by the Eagles on St. Wencelas' Day in 1929. (Printer: Unie, Prague, No. I, H series.)
Note the similarity of this card to the one at the bottom of the 1923 page.
Three other cards for the Catholic Orels, two for the event of 1929
Photo of parade of Orel youth in Prague
1931
Orel Slet in Pardubice
------
POSTER STAMP for Czech Orel membership, Quarterly payment - 1933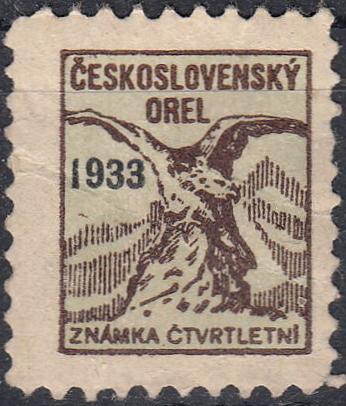 ------
-----------------
1939
POSTER STAMP - Katolicky Orel Slet - Prague, 1939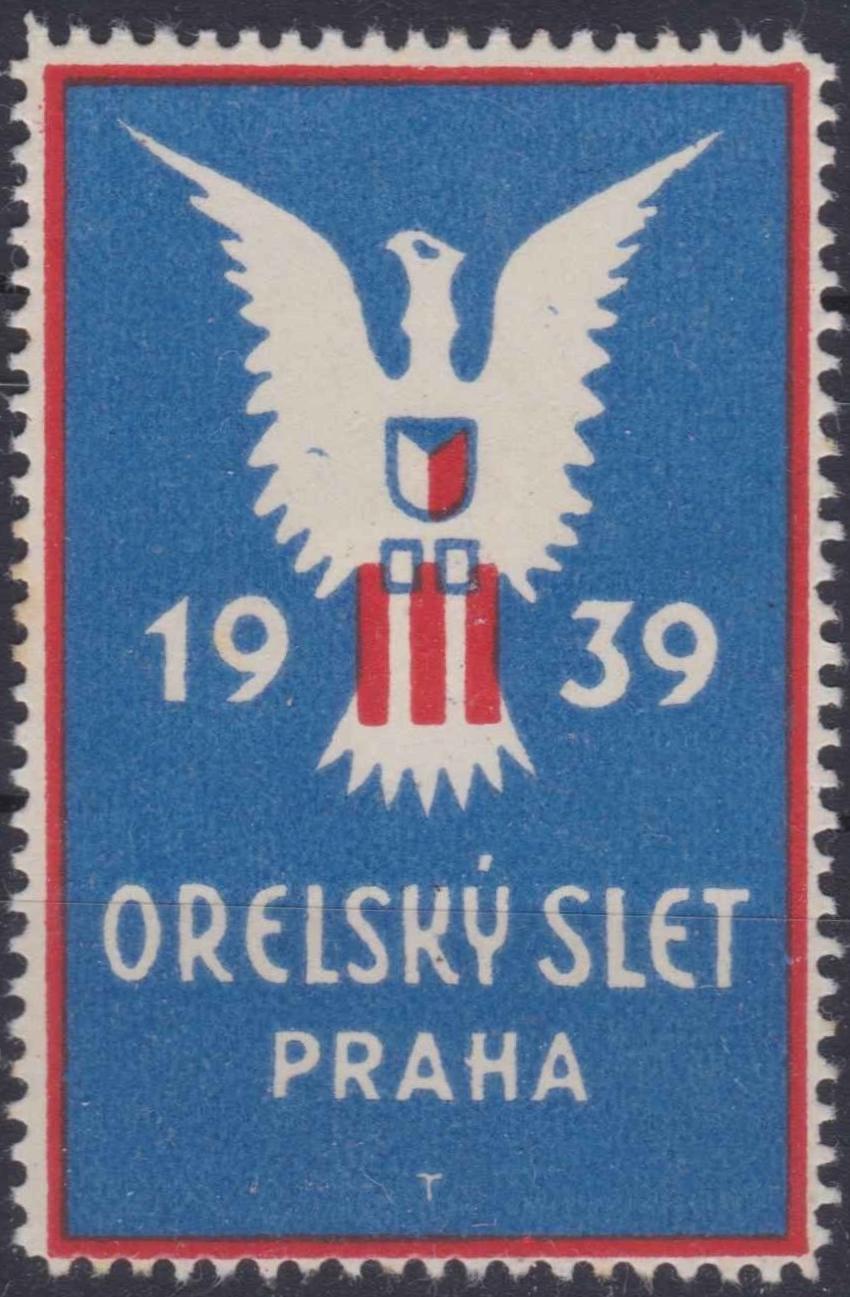 Orelský slet Praha 1939 (Eagle´s slet in Prague, 1939).
The Eagles were the Catholic offshoot of Sokol.
I find it surprising that they were allowed to hold a slet in 1939,
after the German takeover. All Sokol activity was banned.