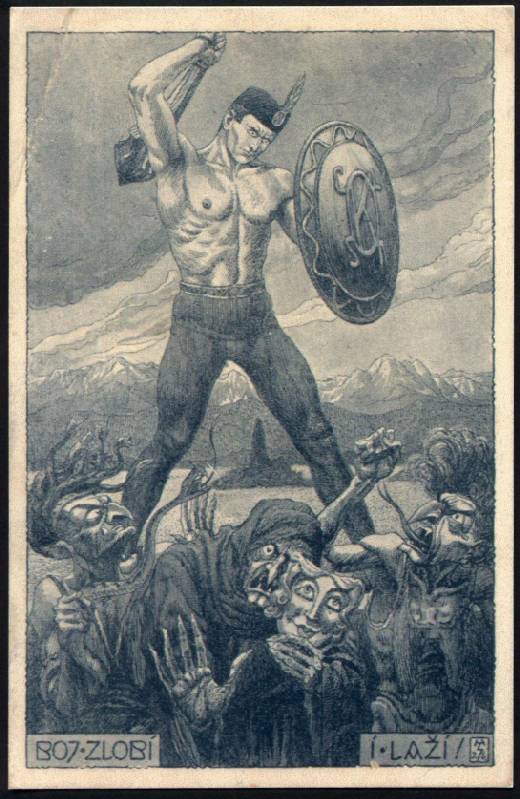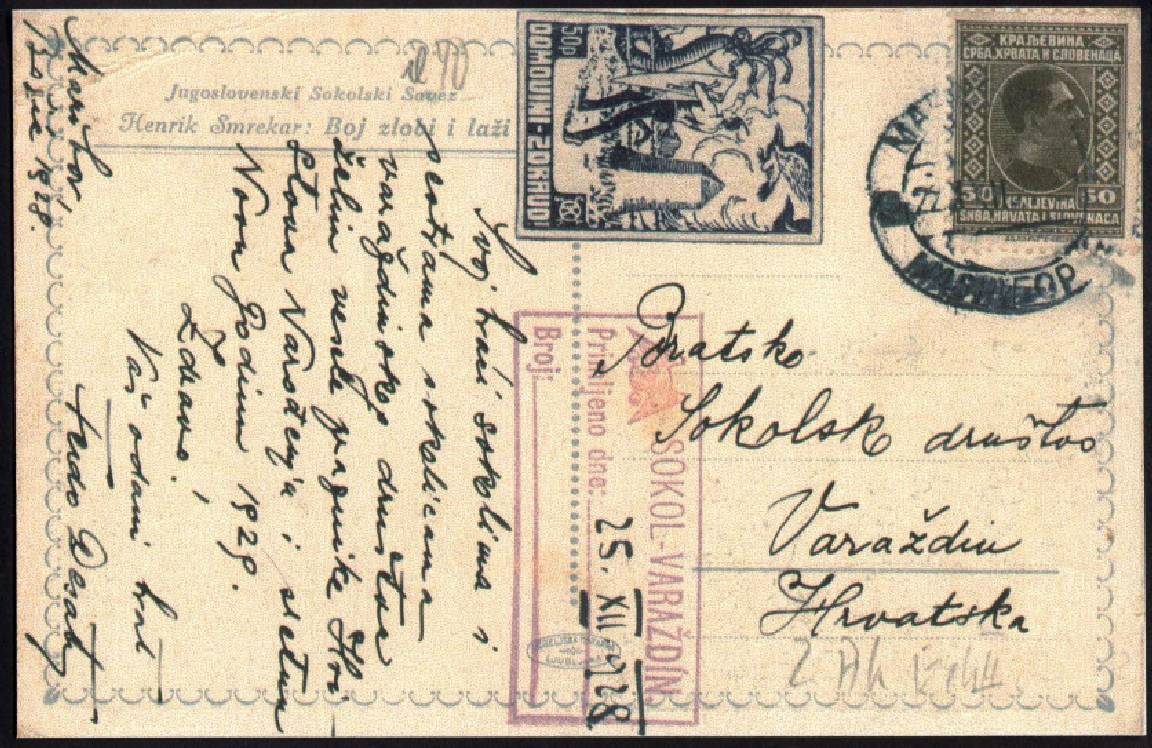 Artist: Henrik (Hinko) Smrekar (1883-1942), Slovenian caricaturist
Patriotic postcard depicting a Sokol warrior overcoming "masked devils" and their evil and lies, franked with King Alexander 50 d. sepia Yugoslav stamp and addressed to the Varazin (Croatia) Sokol; its arrival cachet dated 25.XII.928.
(See the "1920 - Local Events" page of this exhibit for this card and three others of the same series.)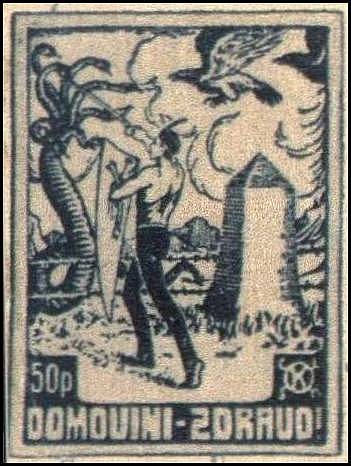 The rare 50p charity label depicts a Sokol fighting the Austrian "Hydra" joined by a falcon.
DOMOVINI ZDRAVO means "Healthy Homeland," according to Google's translator.
-----------
Local Slet in Bistrica
Artist: Věnceslav Černý
Note that this same card - without the 1928 slet text imprint on the address side, is shown on our 1926 page, because of its postmark; and also on our "UNDATED" page, because really it was printed for generic use.
-----------
České Budějovice
Fund-raising stamps for Sokol club-house/gymnasium.
Built over the period from 1928-1939.
8/30/18 - Štefan Šuták informs us that the label on the right was issued in 1921, so I am adding it to the 1921 page.