1936
(Click on any image to view an enlarged version)
Provincial Slet in Subotica, Yugoslavia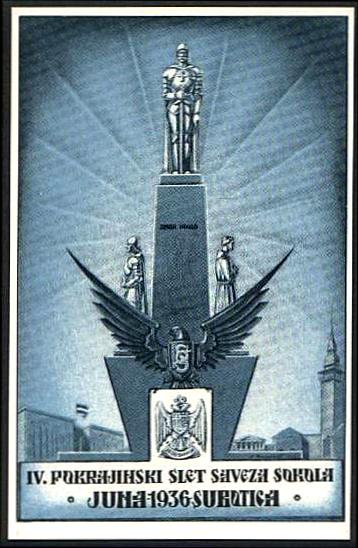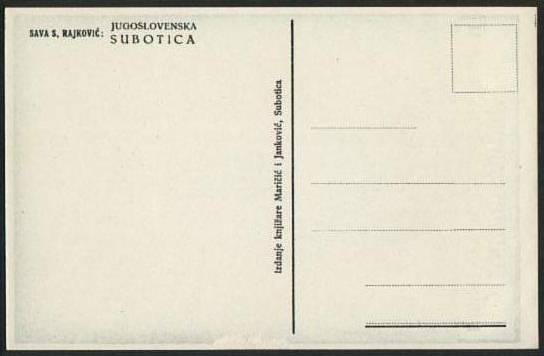 Artist: Sava S. Rajković
---
POSTER STAMPS
Slet at Znojmo

3rd Equestrian Races at Hořice

Fund-raising for new Sokol House at Přerov

III. Jezdecké závody, Hořice v Podkrkono 1936
3rd Equestrian Races at Hořice, 1936
Races were held in 1934, 1935, 1936, 1937, 1938

NA NOVOU TElOCVICNU
SOKOLA V PŘEROVÉ

Grand opening: 13 Sept, 1936
MYSTERY ITEM
SBOR 40 - 1896-1936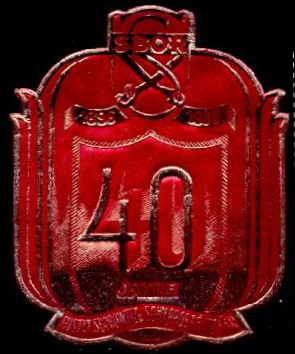 I have only the image above of this label, found long ago somewhere on the www,
on an image of a page of Czech labels from 1936, some of which were Sokol,
and this one does not say Sokol, but the S and crossed swords *could* be Sokol symbols.
However, the text is quite hard to read, and I have puzzled over it for years.
So I put it here, hoping someone could tell me what it really is.
Today (8/17/18), my Czech accomplice Štefan Šuták finally deciphered the text!
Guess what?
It's NOT a Sokol label.
The (German) text reads
"SBOR - 1896-1936 - 40 JAHRE - GUSTAV SBOROWITZ & SOHN PROSTĚJOV"
and with some clever detective work Štefan discovered that
SBOR was the name of a garment factory in Prostějov,
owned by Gustav Sborowitz and Son.
SO this is not a Sokol label, but after all that, I have to keep it here!
And oh - Thanks Štefan!